Do you find yourself getting tired of struggle?
Are you tempted to give up on your dream?
Or have you already decided the whole dream thing is over-rated?
I know those feelings.
I've been where you are.
Then I had a wake-up call.
I took notice. I took action. I changed.
I learned to dream again. This time around with belief. And new-found self love.
Hi I'm Suzie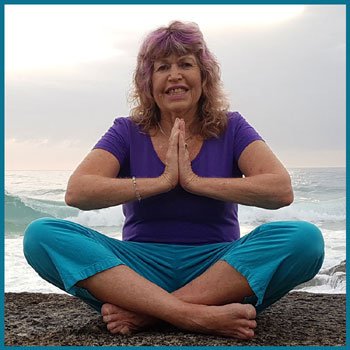 I'm the Heart Whisperer and creator of the Heart Whisper Daily Guidance Oracle Cards. I'm an artist, a certified Law of Attraction facilitator, intuitive coach, inspirational speaker, and author of the upcoming book Suzie's Healing Journey: the Path to Total Self-Love.
I've been an early childhood teacher and college lecturer. I enjoyed my work but, when a promotion for a position I had acted in for two years fell through, I made a life-changing choice. I left the security of the government education system – and the long annual holidays! – and over the next 15 years created, single-handedly, a successful, multi 5 figure, textile art business. I was designer, creator, producer, marketer, "Head of Sales", and Chief Fixer of Everything, with my own label, Suzie Cheel Handpainted Originals.
Along the way I acquired a Graduate Diploma in Social Communication and a Master's Degree in Applied Science (Social Ecology). I also became a blogger and a daily user of social media, engaging with wonderful communities of creative, heart-centered entrepreneurs around the world.
But it wasn't all roses. As for most people, there have been some BIG challenges, especially with my health. Thankfully, through long study and practice,I have discovered the external and inner resources to deal successfully with those challenges and get back to living a full and healthy life.
I have been able to inspire many people, through sharing my story of healing myself, especially and above all through learning to really love myself, and showing others how to do the same.
I wake each day with joy and enthusiasm to inspire, guide and empower others to meet their own challenges, learn to open their hearts to love, dare to dream again and create the life they truly desire.
I believe everyone has the power – and the obligation – to take full responsibility for their own lives and their own health and happiness.
That Wake-up Call
I got sick – a major auto immune failure and total kidney failure – a near death experience
I had a choice – life, death, or dialysis – I chose life
Then I had to find my own path back to health – not easy!
What made the difference was I had to learn to really listen to my own heart calling me, guiding me
I had to learn to fully love myself
I had to learn to trust my own intuition
I learned to listen to my inner wisdom – what I call my heart whispers
I rediscovered my purpose and my message
My Mission
My mission is to inspire and empower others to open their hearts to love, dare to dream again, and boldly take action to reclaim their sense of self-worth, and live purposeful, fulfilling lives.
I am passionate about supporting the journey of heart-centred, creative, spiritual women and men who are ready to heal their lives by letting go of the struggle, stopping the self-sabotage and procrastination, and stepping onto a path of love.
Through my Heartscape process and Heart Whisper guidance, I help them come to their own knowing that they are enough, that they can be wonderfully creative, that they are worthy of great happiness.
My joy is to see them realise that their inner diamond is now ready to shine.
Are you ready to unleash your inner creative spirit, ready to stop the "running fast and going nowhere" game, finally get clear about what you really want your life and your future to look like, and be supported in taking the necessary action? Just click on the button below to grab a time in my schedule for a no-obligation chat.