Are you looking for a greater sense of purpose in your life?
You have lost the joy you once had, you want to get that feeling back, and more, and you know the process might mean making some tough decisions.
You are looking for the "more" – as in, "there must be more to life than this" – and want to be joyful again.

I know how it feels. I've been through that experience myself, more than once actually, and I know it can be painful.
I also know it can open us to new opportunities, new ways of making a difference, and feeling more "on purpose".
So now, while continuing on my own lifelong journey of learning and discovery, I help you move beyond being prepared to settle for less, no longer just tolerating the way things are, as if that's "the way things have to be".

I've created a process to deal with this, a process to help you refocus, get a new sense of purpose, and rediscover your passion.
I'm an intuitive artist, transformational coach, creator of the Heart Whisper Daily Guidance Oracle Cards, speaker, and author of the upcoming book "Lucky To Be Alive: How I Used the Power of Self-Love to Save My Life".
If you're ready to create your life of joy, click on the button below to grab a time in my schedule if you want to find out more about working with me. Click below to book your FREE consultation session.


I purchased Suzie's coaching package with a view to moving my business forward and I consider it money well spent. Suzie's coaching is a perfect mix of examining the spiritual, personal development side of things and practical tools that you can apply to accomplish your goals. I love the mix! Suzie also goes the extra mile in providing different types of resources to move you forward and she's diligent about checking in. Suzie's support has helped me a great deal and I highly recommend her services – Lori Scinto ~ Entrepreneur
You are a true champion of others, a true artist and healer

 – 

Sonia Choquette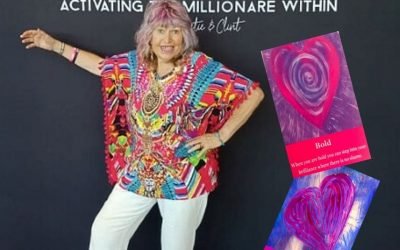 Boldly turning your vision into your reality?
Now is the time⏰
Maybe you are like me?
Allowed life to stop you from sharing your gift?🎁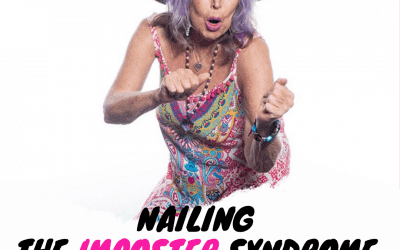 DO YOU FEEL YOU ARE FAILING AT WHO YOU ARE "SUPPOSED TO BE:? 🚫 "I'm not really that good." 🙅‍♀️ "I'm not worthy of this."  🙅‍♂️ "I'm not enough." 👂"Who will listen to me?" I know those thoughts and feelings. Yes, I have experienced them all and more.  I hear these and...
Love………………♥♥♥ ❤️ dissolves fear 🧡 empowers 💛 opens new ways to be 💚 builds confidence 💙 allows in abundance 💜 brings inner peace 💗 takes away anxiety ❤️ keeps immune system high and clear 🧡 raises your love vibes 💛 brings inner pease 💚 creates ripples of change...
Suzie Cheel is wise, insightful and talented at helping others get clarity on the contents of one's heart. During my session Suzie came up with a plan that has helped me find direction in a time of transition. I felt her advice was spot on! I highly recommend working with her. She's simply filled with empathy and love!– Tess Marshall~ Courage Coach
Be The Change You Wish To See In The World – Gandhi