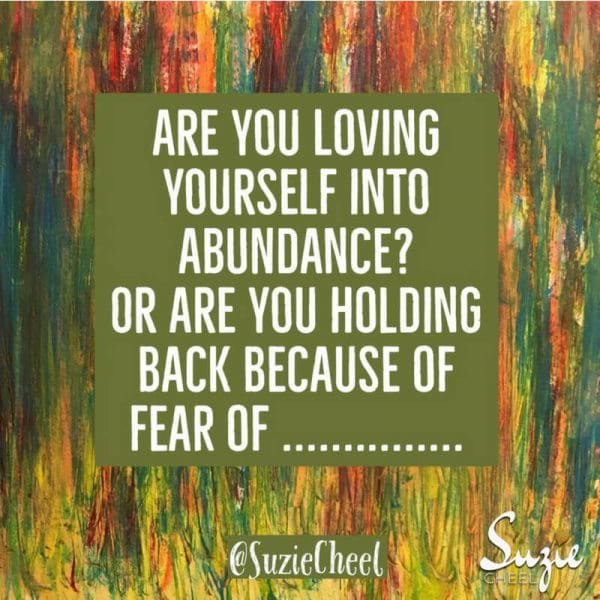 Each day I start with really loving me with a simple process I share here in the video
ABUNDANCE is what was whispered to me today, after I asked what magic today will bring.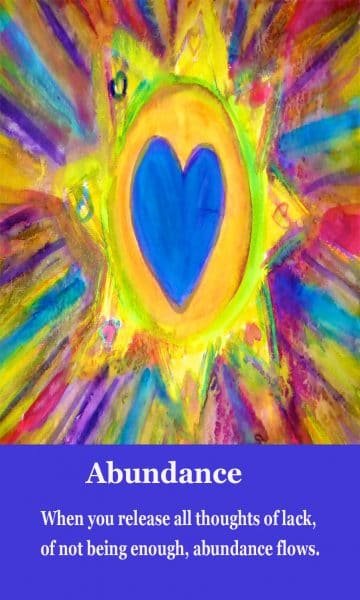 Yes I am experiencing abundance.
I am loving myself into abundance and manifesting into my life more of what I picture.
Wow! I love today's whisper, as I have already received a message to say that I have funds in our e-wallet.
And I did something new last night. Invited by my mentor, Lee, I went to a spiritual evening where David Laws was doing "Flower" readings at Currumbin RSL club.
Out of 200 plus brown paper bags, each with a flower freshly picked by its owner, I was the second person chosen for a reading that confirmed many things for me.

I had seen myself being chosen as I placed my bag in the basket.
That's what I love, now that I have chosen to live my life by design each day. As I love myself more and more, I can feel and see the ABUNDANCE manifesting in my life and I love showing others how they can create their own abundant life.
The life that is FULL OF LOVE.
The one that, when my friend Yantra asked today, "Are you up for Freedom, Love and Joy in all areas of your life – being in alignment in your life?", I replied "Yes!"
Yes, I am up for love, joy and freedom.
Yes, for ease, flow and grace in bringing in the abundant life.
I would love, if this resonates for you, to share the special gift I've been given, a business that makes my heart sing.
Where each day I work with Heart Centered Entrepreneurs, magical. Life changing and so full of abundance. If this resonates for you just comment below or contact ml me
Live Your Life Powered by Love
Dare to dream again
Love
Suzie xxoo
PS
This week I started The Abundance Show on my Facebook Page and it will also be on YouTube. This has been something I have been talking about for about 2 years and because of the Abundance Master series I took action. I will write a post on this later this week with all the details- it will be a weekly show on Thursdays
The first one was with Genevieve Kohn creator of the Abundance Masters Series featuring yours truly. A free series you can get access to here bit.ly/abundancemasters
The following two tabs change content below.
Suzie Cheel works with Leaders and Entrepreneurs Is an award winning artist who has exhibited and sold her artwork in galleries and collections around the world Has a Masters degree in Applied Science Has worked with several 7 figure leaders, expanding their self awareness, self worth and guiding them onto their spiritual path Is the creator of the Heart Whisper Daily Guidance oracle cards, dubbed the Entrepreneur's Essential Toolkit Is the author of Emergings - a meditation on the emotions of change
Latest posts by Suzie Cheel (see all)