Snippets from my day on my new path to consistency, discipline, and the life I am choosing to create
I have finally created some major changes in my daily routine so I DO CREATE MY DREAMS.
They have been slipping away as I was not following through on what I said I was going to do.
 That has been for too long now

Started last night with my red laser for 15 minutes before bed, no phone and I did  get 7 hours sleep with just one trip to the loo!
Starting afresh with no checking my phone, etc 
Made Celery Juice 

Drew Card for The Day- Be open 

Meditated and journaled

Did My Choices

Posted  message and  card of the day on The Women's Space and in my group- Making Love Go Viral 

Drove to Narrowneck Beach

#Beachvibes live on Facebook with Des

Walk 5000 +steps, swam in the sea 

Created 2 stories driving home 

Shower

Qigong

Cleaned Fridge

Put on Chicken stock in slow cooker to make Immune boosting soup

Briefly Checked Social Media, birthdays and culled friends 

Revisited My quarterly Plan in Financial Alchemy 

Read Celery juice benefits – Medical Medium – my spirit guide made the reference in my journaling today 

Rest with heat pad (back attention) and some scrolling – a habit I am reducing 

Break Fast lunch 

Social Media Follow Up on this mornings FB Live 

Created stories for Love'N Money Challenge

20 minute Walk with Audio Sacred Enneagram by Christopher L Heuertz

Cooked Dinner and ate dinner with Des 

15 minutes on Roxy-my vibrational machine- great for bone building and watched some TV 

Revived my Heart Whisper weekly Newsletter re named to The Weekly Love Boost and sent out 

15 minutes with Red Laser Light

Leave phone out of the bedroom 

Review my day in Financial Alchemy 

Gratitude

5 mins reading 

Sleep
I am going to do this for a week to see where my time goes and develop some consistency and to create space for the new to come in and make time for creating new art and cards
Tomorrow I will actually track my time- something I have always in the past resisted!
I saw it as losing control!
I remember many years ago my Professor,  when I was doing my masters telling me that:  Out of structure comes freedom !
I remember then creating a series on fabric art based on this premise .
I have been a slow learner
Have you experience this challenge: Please share in the comments
I will be sharing more in GROUP Join us in there
💜 Love always ~ Suzie 💜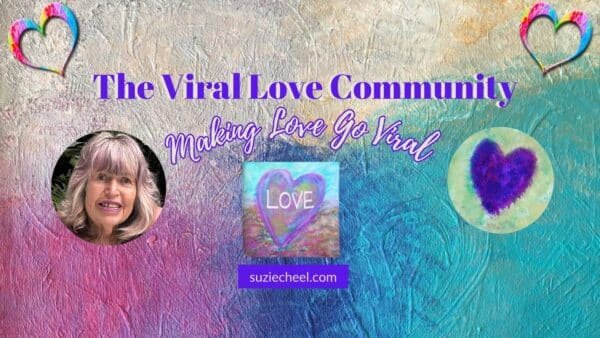 The following two tabs change content below.
Hi! I'm Suzie Cheel. I am an intuitive artist,, speaker, healer and creator of the Heart Whisper Oracle Cards- The Entrepreneurs Essential Tool Kit. I love to cook, walk on the beach, and passionate about making love go viral
Latest posts by Suzie Cheel (see all)