Be Open To Receiving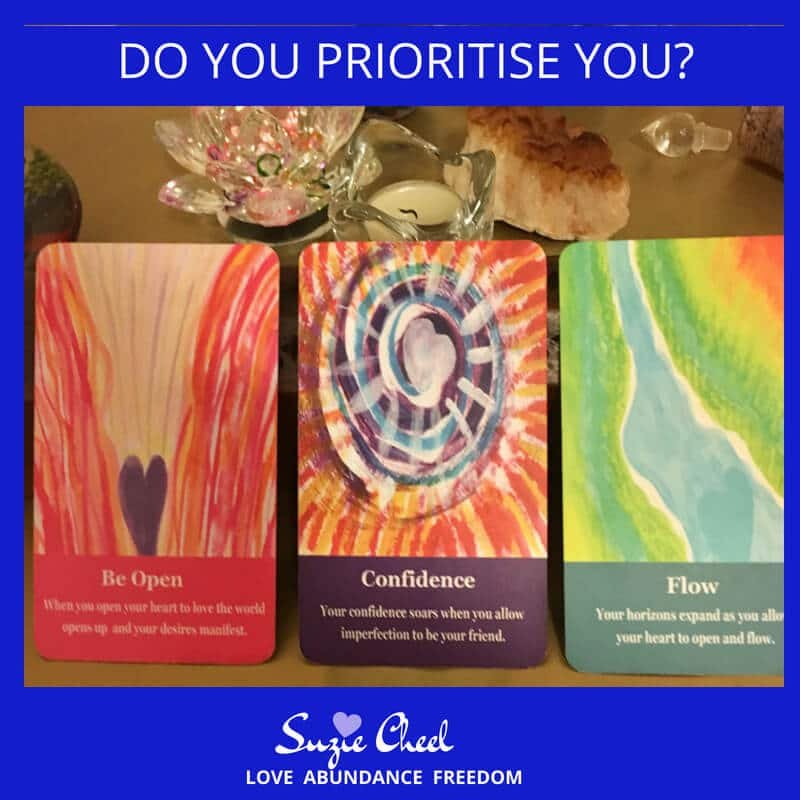 JOURNALING PROMPT:
I am open to receiving the message that deepens my connection with the God within as we start the new week.
The MESSAGE for the week is
BE OPEN to the whispers that come to you from your heart.
Listen to and call on your angels, (your higher self, the God within) they have a message for you.
They are reminding you to let go of of your "IT'S NOT QUITE READY"  thought ( instead of "ready", insert "done", "complete", "right", or whatever speaks to you.)
Yes that perfection streak that has you doubting your CONFIDENCE.
When you do let go you will move into being in FLOW.
That's when  you will expand and your desires will begin to manifest.
The wanting to know HOW stops you being in the flow with ease and grace.
Today take time to meditate, visioning your desires – yes create the abundance list, read it daily and add to it.
Journal on how that makes you feel.

Really listen and follow the whispers and the nudges you receive.
I know for me, I got a nudge to take time out at the weekend.

I went for a long walk, rested and read a novel, cooked a yummy baked cauliflower with spinach and kale.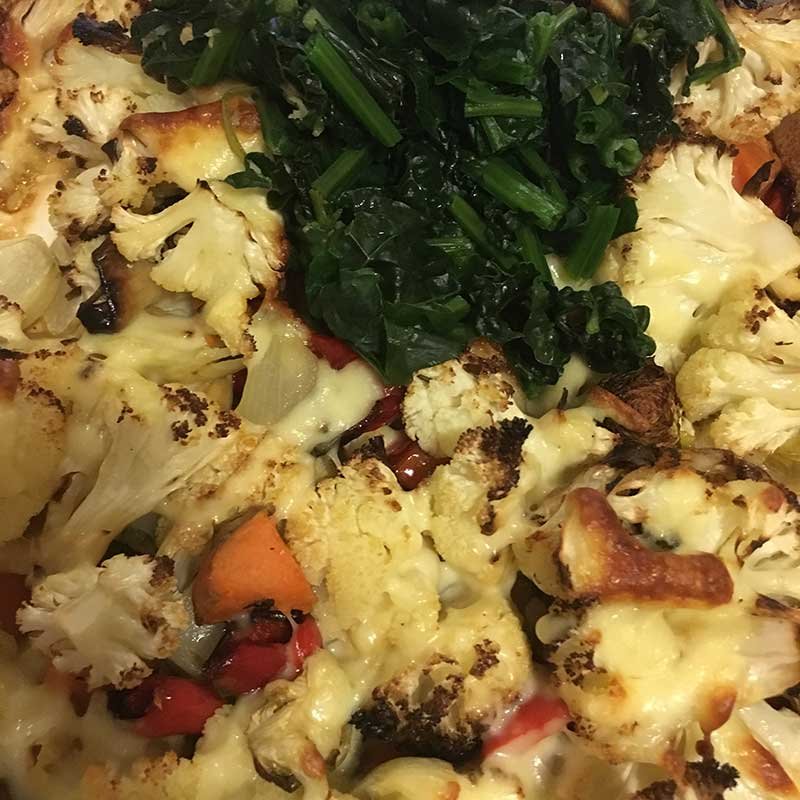 Then watched a program on TV with Des and had an early night with my novel- yes romance novels are my escape 🙂
Sometimes you have to step away from social media, Facebook, the computer, and more, to recharge your batteries.
I did that yesterday.
I'm writing this sitting on the beach.
I've been journaling, meditating and sitting in stillness in my happy healing place.
After a late brunch I will spend some creative time in my studio, then a  beach walk with Des.
Then time to plan the week ahead so I don't just let it happen.
Yes making a plan for the week is so important so life doesn't just happen to me.
Make sure you put in time for your morning rituals, inner work that we need to do to move forward with our business, our health, our money, our relationships and more.
Yes take time to prioritise you.
When I do, this stops my friend procrastination dropping in.
Yes I have had to make some mindshifts here.
Some serious consciousness shifting has been happening , especially around wealth and prosperity.
So worth it.
This morning I woke up excited for the day and the week ahead.
Life is changing quickly now and I am loving it.
In my current online business 90% of the work I currently do is the inner work, yes on me, yes my growth and only 10% is a strategy.
This is the total reverse to what I have been told I must do or have done in the past.
I know at first I thought I won't have to do the inner work.
This will be a breeze.
After all I have been a personal development expert for years. Mind you, I have always been great at helping others change more quickly that I maybe did.
Des often says well you taught me that, especially around my language. 
As they say you teach what you need to learn. LOL
Now I am loving what I am learning and being part of a supportive heart centred community tops it off.
Now I am off to plan the rest of my week with love and joy
Yes to make sure I am moving forward and not taking a step forward and 2 steps back, round and round! 🙂
Wishing you a magical week ahead
With love and abundance
Suzie xx
PS Ready to put you and your life first? Message me r comment yes below