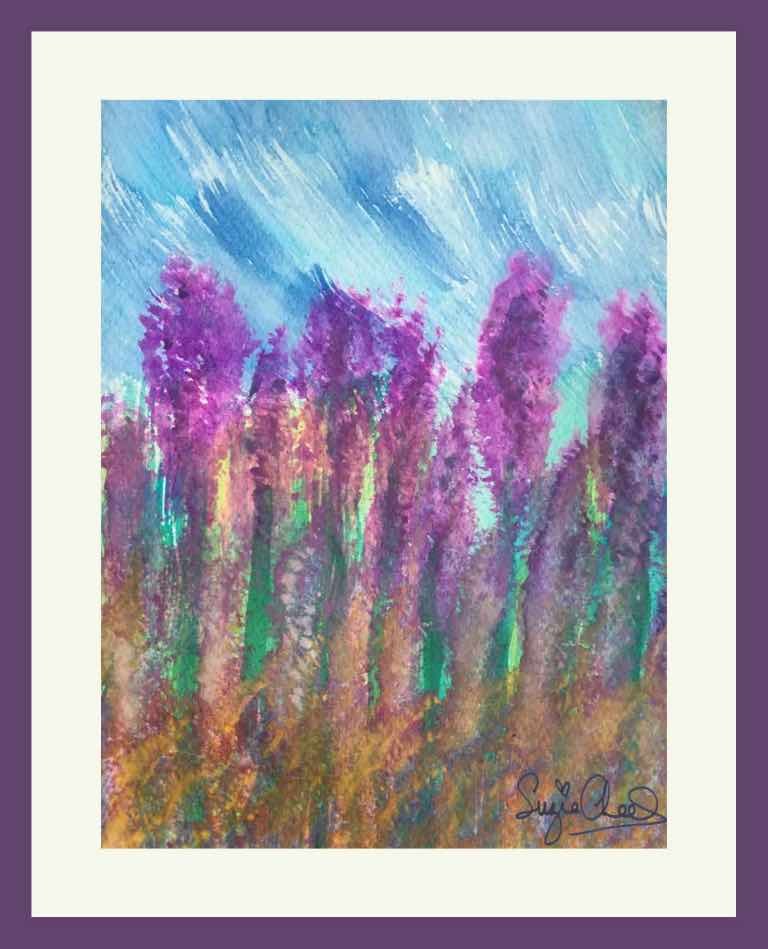 When you follow the path of your heart the flame of passion will light up your life.
This card  inspired these questions that flowed onto the pages of my journal………
What is your true passion? 
What drives you to live fully from your heart?
What is it that feeds your soul?
I wrote:
Setting others on fire by the joy that comes when they
♥   truly love themselves.
♥   Know that they are enough
♥   step into their power each day
This empowers you and me and in turn empowers the world. This creates ripples of love which comes when we have inner peace and joy is our daily way to be.
If We All Came From Love…..
If we knew we were at peace within
Just Imagine how beautiful the world would be….
This is magic, this is my passion, what drives me to live from my heart each day and feeds my soul.
So start today with loving you. This is the first step.
Do you want to meet the love of your life? Look in the mirror– Byron Katie
 I get my clients to do is the morning mirror exercise  in the bathroom each morning and to really reinforce it, do it at night too.  This is what I have on my bathroom mirror.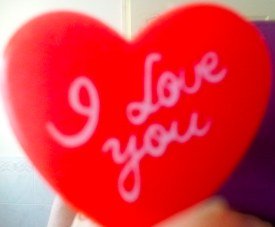 Yes this can be difficult when you first start, especially if judge yourself. You know the inner critic. Start by looking into those beautiful eyes of yours. Focus on your eyes and say I love you……. ( put your name here). One of my clients said recently to me that it was getting easier. She found it very challenging when she first started.
Here is an image you can download and use as a screensaver to remind you to repeat these 3 words daily.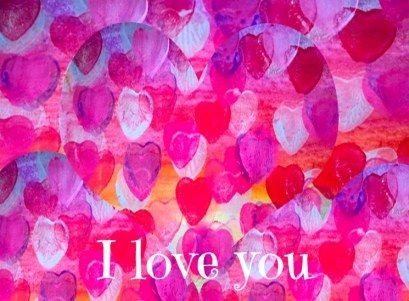 and some words for your journal.
My heart is whispering I love me,
I am so grateful for me
I am a blessing to myself
and the world
Today I will be gentle with me
Today I will allow myself to shine
I will listen to my heart's whispers and know that
I am beautiful and I am love
How would you answer the 3 passion questions?
Share in the comments below or come and add to the conversation in the Heart Whisperer Movement on Facebook
All my love
Live with love, smile often and be forever grateful
♥♥ Share this article on your favorite social networks and with your community. This can help others heal and transform their lives. Thank you!"♥♥
PS
Move towards you own freedom with Daily Guidance from the Heart Whisper Oracle Cards 
One owner of the Heart Whisper Oracle Deck said:
So lovely and so affirming! These positive, inspiring cards guide my day, everyday!
Order your own deck at https://suziecheel.com/hwcard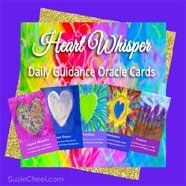 Get weekly inspiration to raise your vibes, a weekly heart whisper painting with a channeled message 
COPYRIGHT SUZIE CHEEL 2020| ALL RIGHTS RESERVED |  PRIVACY POLICY | TERMS OF SERVICE