ARE YOU SAYING YES TO YOU?
What's stopping you shining your true light?
Usually it is fear and so often that's so often unfounded.
Your conscious mind is keeping you safe.
You might even hear a whisper: this is just you shying away from allowing what is within you to come out to play and be shared with the world.
Your heart knows to be truly true it's time to say yes to you!
Ask yourself today before you do something is it a hell yes?
Okay how can we do that for things we know we don't love to do?
This is one for me today.
I rarely do a load of washing, unless Des is away or as is the case today not well.
I am about to do load number 3 for the week plus there were 2 lots of handwashing !. This is not a hell yes, sometimes things just have to be done that is not a hell yes to me so how do I make that a hell yes?
First of all I acknowledge how blessed I am to have the most beautiful man who normally does all these chores.
Yes the load of dishes to do to. 🙂
Because he's laid up and really not very well at all, I just keep seeing him well and healthy, holding the picture as I do for my own health and healing.
It gives me joy to know that I can sing while I'm hanging out the washing or last night look up at the stars. I turn it into fun and feel the joy.There  will be some things that slip through the cracks too and that's okay. So often we put our attention on things we feel we should/must do rather than doing what does light us upWhen I'm asking myself if is this a hell yes,
BTW I sometimes  totally forget to ask myself that question and find myself back in the land of sabotage and back down the rabbit hole.
I need to also ask myself if this is true to my message,  my message about love heals, we need to open our hearts and love so we can do to dream again.Now I'm off to do something that does give me joy. Is a Hell Yes.
I'm about to pack up some paintings to send off to US which will colour, delight and heal other people as well as open their hearts to joy.
Then I'm going to put together some little videos, some images and get my cyber sale going this week
These 3 are on their way to USA.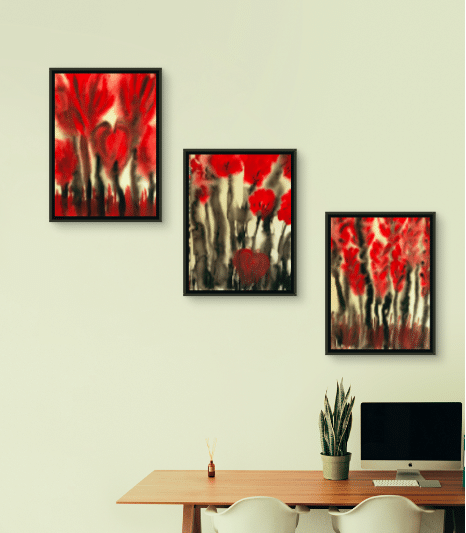 I will be in sharing some new paintings and sharing ways that you can frame the paintings and walls of the paintings in groups so you get an idea of what you can do with them. This series are on canvas, acrylic and for sale without the frames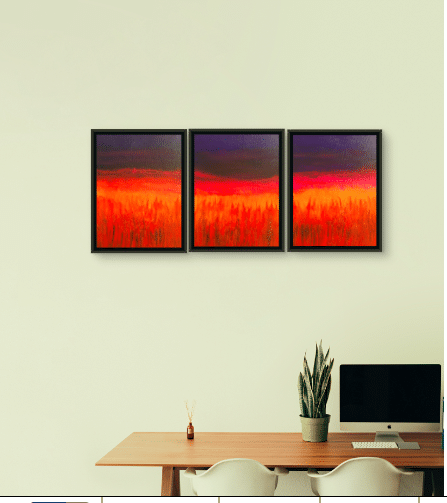 Finally I will put some of my textiles out for you to see if they might be a fit for your home or office. 
This is one of my art quilts with the title 
I am Ready To Be Seen
This is a hard one to let go of. I love the vibrance of the fabric, It is double sided from handpainted pure silk, with digital printing onto silk. It would look wonderful in an high open space.(If you would like to see this up close just comment below)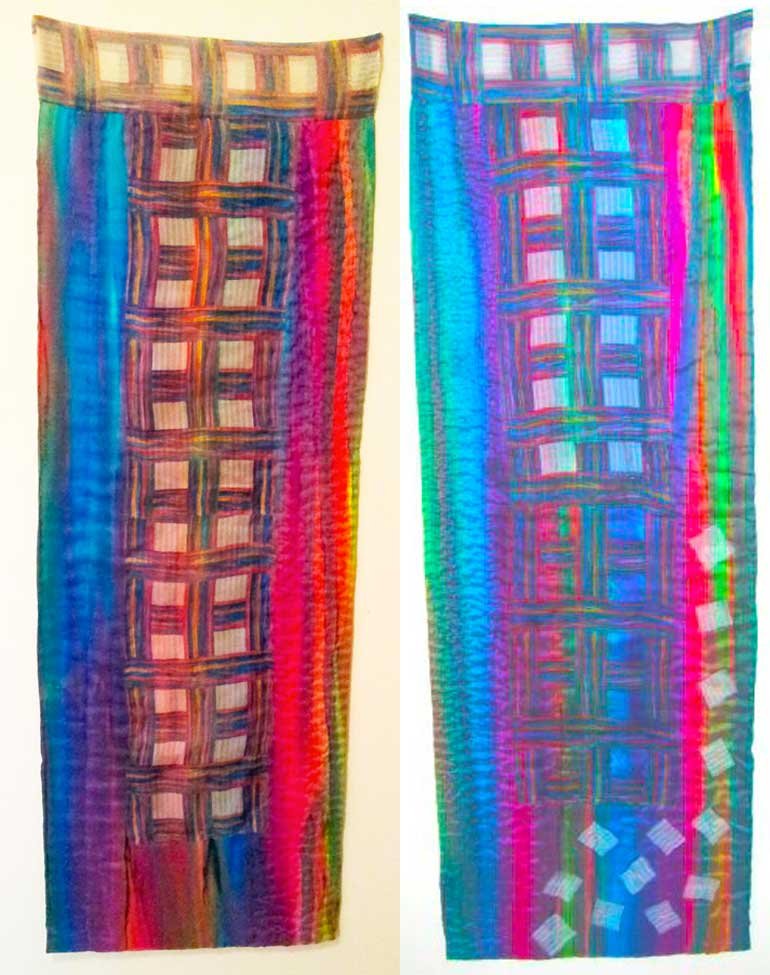 So what are you going to say a hell yes to today?

I would love to read your hell yes and how it makes you feel in the comments.
Love heals
Open your heart to LOVE: DARE to DREAM again!
all my love
Suzie xxx #lovewhisper #heartwhisper #poweroflove #dailywhisper
PS: Want to treat yourself of a loved one to a special piece of original healing art? Message me if you are not on my list so you don't miss my emails and posts on Facebook about the sale  This is the list http://heartwhisperers.com