"With hope you awaken yourself to miracles, where the impossible become possible"
Hope was the card I drew twice this week and I was reminded of a recent conversation with a friend who  walked beside me on my healing journey, that I give people hope. Even when the chips are down I always present a positive face and radiate high energy.
100% hope is when we know where we are going,  we have a goal, we have set our intentions, we have of plan of action.

When we get knocked down then we can get up again and keep going.

So, hope is a combination of setting goals, having the tenacity and perseverance to pursue them, and believing in our own abilities.
Yes really
trusting you
, that means loving you
unconditionally
!
Hope is learned!
Synder in Psychology of Hope suggests that we learn hopeful, goal-directed thinking in the context of other people. Children most often learn hope from their parents. Snyder says that to learn hopefulness, children need relationships that are characterized by boundaries, consistency, and support. I think it's so empowering to know that I have the ability to teach my children how to hope. It's not a crapshoot. It's a conscious choice.

Hopeful self-talk sounds more like, This is tough, but I can do it.

When we keep pursuing pursue our goals we can  cultivate hope.  What we have to do we have to be very flexible.
Hope empowers us. Hopelessness disempowers us. 
Hopelessness is dangerous because it leads to feelings of powerlessness. Like the word hope, we often think of power as negative.
It's not.
The best definition of power comes from Martin Luther King Jr. He described power as the ability to effect change. That resonates for me.  
If that doesn't sit well for you, ask yourself:  how do you feel when you believe that you are powerless to change something in your life?
Powerlessness is dangerous.
This can give us a feeling of desperation. We need resilience and hope and a spirit that can uplift us through the doubt and fear.
We need to believe that we can
effect change
if we want to live and
love
with our whole
hearts.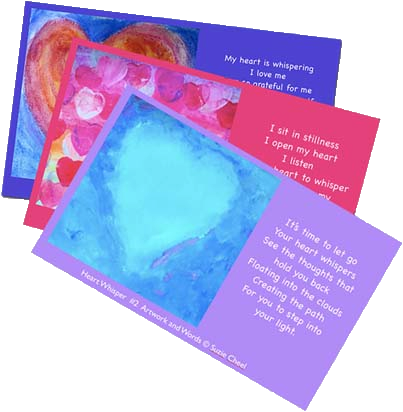 Get weekly inspiration to raise your vibes, a weekly heart whisper painting with a channelled message + more