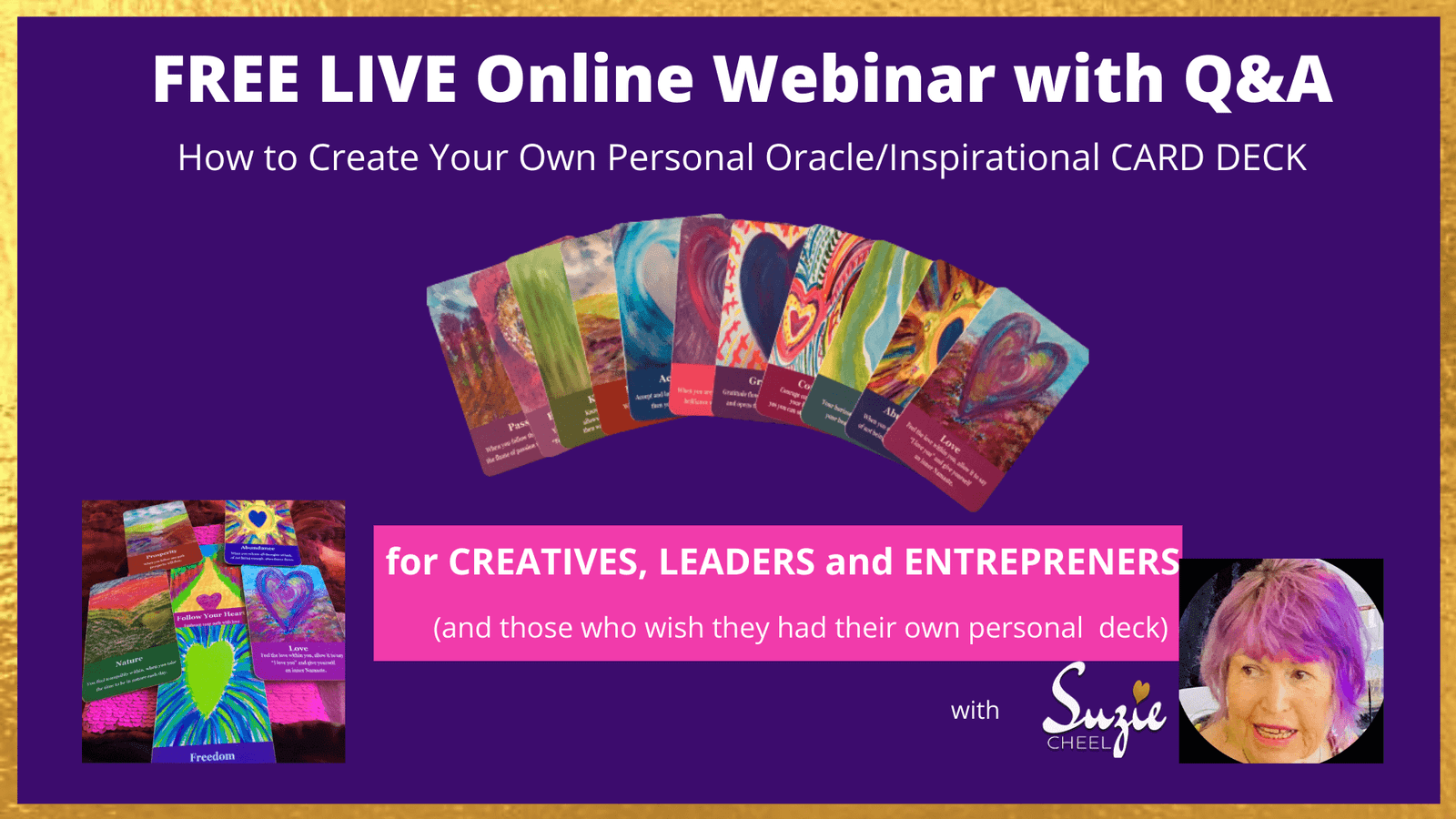 Like me, you might have owned and used a variety of cards and decks for many years.
And, like many people who have contacted me lately, you might be thinking you'd like to create your own deck.
Which is why I'm hosting a webinar on the subject.
It all started for me back in 2002, when I became an Angel Intuitive Practitioner with Doreen Virtue.
Back then, I bought Healing With The Angels, Messages from your Angels, Healing With The Fairies, and Mermaids and Dolphins. This is still one of my favourites.
Over the years since then I have gone on to acquire many different decks.
Some are like best friends, some rarely get opened.
Many I have gifted on to others.
Prior to that I only had Louise Hay inspirational cards and a deck of Tarot that a friend had given me.
(I'll let you in on a secret. I'm not a fan of Tarot and it's not a system that speaks to me.)
TRUSTING INTUITION
Through Doreen Virtue, I learned to trust my intuition in using cards, a lot more than I had previously.
With many decks you are given the interpretation of the creator for the meaning of the card.
My preference is to provide minimum text, with the interpretation being more up to the intuition and current state of mind and heart of the user.
11 years ago, when I was healing from my kidney failure, the Healing With the Angels cards were my saviour.
Each morning,first in hospital and then at home, I would mediate, draw 3 cards and then journal.
With Healing from the Angels cards there is just a picture and one word.
This allows you to tap into your heart's wisdom and really listen.
If you need more external interpretation, the accompanying guide book can provide that.
FROM 30 PAINTINGS TO 365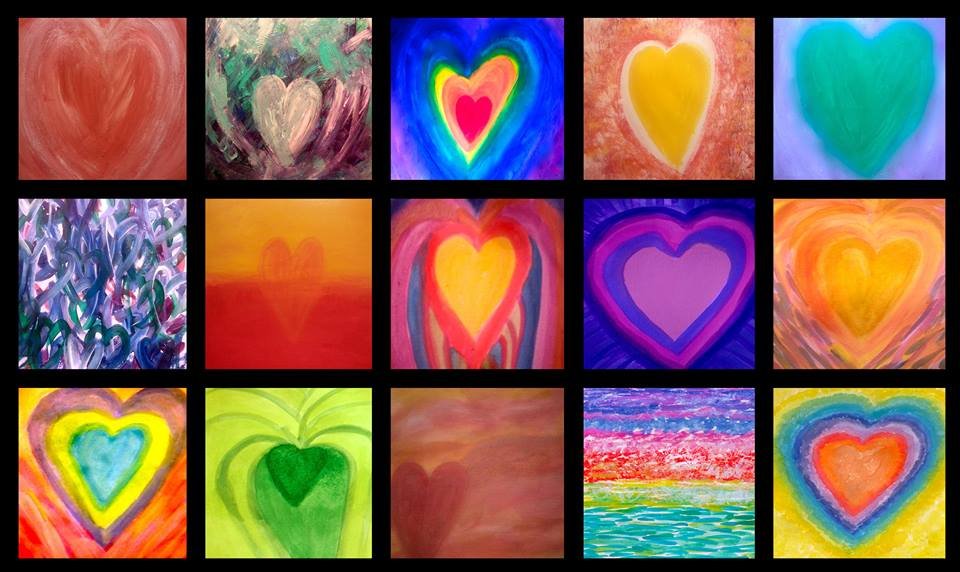 Through my healing journey I rediscovered my passion for my creativity and I started to paint a series of forty five hearts, as a way to heal.
As I shared the paintings, I was finding that each one had a message.
I then started a 30 day challenge – A heart every day.
And once I started I just kept going. That 30 heart paintings became 365.
One for every day of the year.
First I turned these into The Weekly Heart Whisper E-zine and then the idea of creating my own Heart Whisper Daily Guidance deck, incorporating a selection of those paintings, excited me.
So four years ago my own deck was born and is used daily now to guide many people including Artists, Entrepreneurs, Creatives, and Business Leaders, as well as people who just love cards.
COULD MY WEBINAR BE FOR YOU?
This won't be for everyone Why might it be for you?
This webinar will be a "toe in the water", which will help you decide whether you want to further and join my paid workshops, where you can learn how to create your own deck.
And one promise I make now is that as well as those workshops providing a serious, step-by-step guide to creating your own deck, we will be having a lot of fun!
When is it?
Monday 9th November
EDT:7PM, PDT: 4PM,
TUESDAY 10th November AEST 10AM ADST: 11 AM
If you can't make this time there will be a replay
BRING YOUR QUESTIONS: Remember no question is silly
Looking forward to seeing you on the webinar
Love
Suzie