WHAT ARE YOU CREATING THAT WILL EMPOWER YOU AND BE TRUE TO YOU?
FREEDOM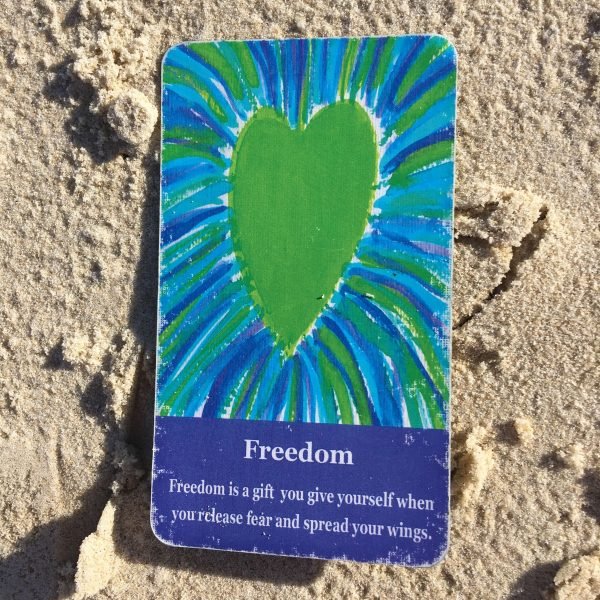 I love it when the freedom card comes up as this is my focus both for February and for 2018
I am doing a Manifesting Challenge and recording my daily challenges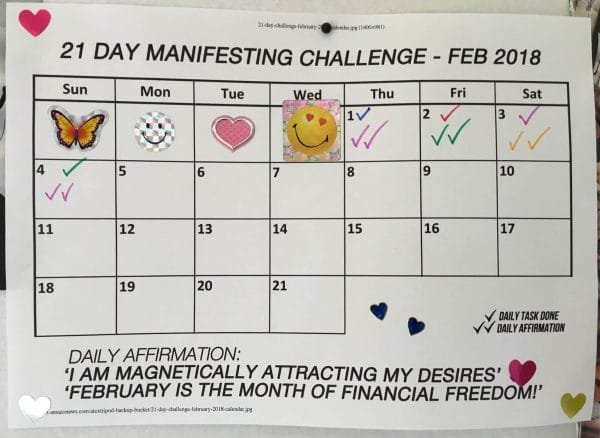 Total financial freedom is my intention for 2018.
I am so excited as i have found a way to create this in such an empowering way with an epic ethical team of people.
People who want more for themselves in a good way
People who are ready for change
People who want to make money so they have a bigger impact on the world
People who are ready to be true to themselves
People who want the magic back in their lives
People who love travel and adventure
People who are no longer ready to settle
People who have tried it all
People looking for more freedom of time
People who know that being rich brings freedom
People tired of the struggle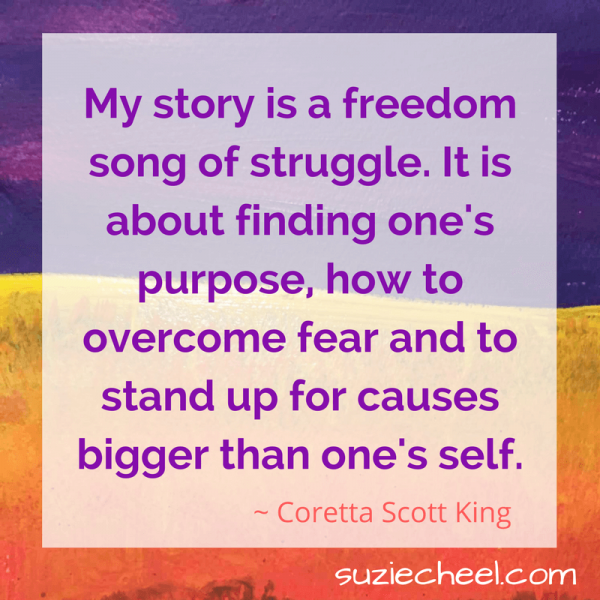 I decided that it was time to stop settling for the status quo
No more mediocrity
This is my time to step up and shine
Share in a way that creates change
I know that money does equal freedom on so many levels
You don't need money to do good, but to do good at the scale of my vision, i do need money.
When one has money there are so many more ways to participate fully in your own life as well as make a bigger difference to others.
I wake up excited about the possibility of the future.
I have released the push that I was feeling each day, maybe why I got sick in January?
A reminder that I can't be everything to everyone.
Not so long ago I was waking up with the feeling of lack, because I was in push pull mode- not fun and certainly not aligned .
The coaching business I decided was not my true passion, yes I love seeing people transform but the everyday slog of marketing etc wasn't making my heart sing.
I had stopped being creative
My art is my passion, as are writing and creating Heart Whisper products and inspiration
I found a mentor who switched my thinking. Thank you Kat.
I then started to call in the life I was wanting, 
One that would give me financial freedom, while still creating change, making a difference and that will free me up to color and heal through my art and my writing.
It also fulfills a dream to work with Des in a business that is online, supported by a team,
We have had this dream for many years now
A business that is international and will empower others who are tired of the struggle
The universe answered
Do you ever have that feeling you have found your home?
I know we have been searching for many years for an online business that is 90% automated that has a like minded community. Yes heart centered and spiritual. 
We do feel that our patience has been rewarded.
I know I am ready for FREEDOM
 The freedom to Do, Be and Have all that we both desire
The freedom to be totally fulfilled in all areas of life and business
The freedom to help others create and live the life of their dreams
Are you ready for freedom?
Maybe you see yourself in this picture?  If so reach out and email me or leave a comment below.
Open Your Heart to Love
Dare to Dream Again
Namaste
Suzie xxoo
The following two tabs change content below.
Hi! I'm Suzie Cheel. I am an intuitive artist,, speaker, healer and creator of the Heart Whisper Oracle Cards- The Entrepreneurs Essential Tool Kit. I love to cook, walk on the beach, and passionate about making love go viral
Latest posts by Suzie Cheel (see all)