I have great plans  to focus on my business and making it seriously profitable this year.
Plus finishing writing my book:Lucky to be Alive: How the Law of Attraction and The Healing Power of Self-Love saved my life.
I dropped out of my Daily Blogging support group and cut back on my social media time. Started to prune my email boxes………
I did finish my 365 Heart Whisper project on February 1. I had a break for a week, before starting painting again.
These were the final 15 Heart Whisper Paintings..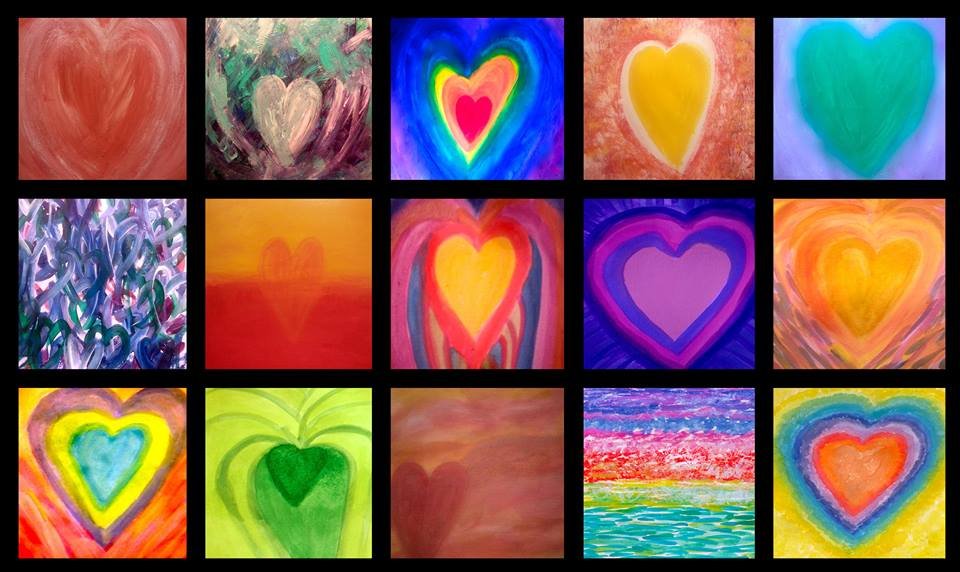 But then in the words John Lennon popularised  in the song Beautiful Boy (Darling Boy).
Among other things, my brother-in-law passed away. It was a blessing for him. This involved  travel and other interruptions that took me away from my February plan..
Then I attracted a virus, that came with a really nasty dose of sinus,  that has had me laid low for almost 2 weeks.
I enjoy resting and reading but not when I have to 🙂 I realised when I checked back in with the doctor on Tuesday that the rest was meant to be bed rest!
My friend Karen said she drew a card for me and that it was the rest card!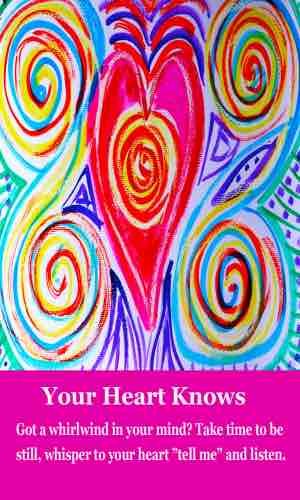 It was then I  thought what happened to listening to my heart whispers which had been telling me to listen and ask for guidance instead of just struggling with complexity and overwhelm. ( I had drawn this card 2 days in a row)
 I am great at getting others to tap into their heart whispers, yet I somehow had forgotten to do the same.  This time of rest was to bring clarity, along with………
A Challenge!
Like many creative people I have more ideas about what I would like to do than I can fulfil in a lifetime. At the same time I have to make sure that I have a business that pays the bills.
A lottery win would be nice but so far that has not come in.:)
I really just want get on with my art and helping people. I don't want to have to worry about the business side of things. That is not a practical option at the moment. So back to reality.
My challenge at the moment is to create a system and process so  I can do my art and healing and make those processes financially profitable.
I have to make it simple. It's the complexity that I allow to put me into overwhelm which leads to paralysis and procrastination.
I know that I have to have a plan, set goals and be accountable.
I have some wonderful plans in the past, you have probably read about them here, maybe more than once, that have not worked as they were supposed to.
My aim is now to have a really clear, simple plan, with achievable outcomes and real accountability.
This time  I am starting with the last of these 3 items first. I have set up an accountability process before I have my plan in place. ( Most time in the past the accountability has been an afterthought, which is maybe why it hasn't worked!)
if you like, i am creating a framework that is harder for me to get out of doing saying what i will do.
i have an accountability partner that i will be checking in with each morning and evening 5 days a week for 10-15 minutes.
The Next Step
The Plan
Now comes the hard bit. i have a planning framework developed by someone expert at this. It's wonderful but complex and overwhelming and paralyses me. Over the weekend I am going to take that plan and draw from it some simple operating principles.
I am going to make some achievable goals ( Why do i hate the word goals! so much?) I know i have to use it  unless someone can come up with a better word. I tried intentions  but that just doesn't cut it.
No more moonshots
So many programs I have done encourage you to aim for the stars or even the moon. Right now I going to aiming for a financial figure each month that is achievable and puts me on the path to great profitability later.
Next week I will report on how all this is going.
What tips would you provide for keeping business planning simple and reducing the overwhelm?
all my love
Listening to the whispers of your heart brings ♥MoreCOLOR ♥ More LOVE ♥ More ABUNDANCE ♥  AND TRANSFORMS YOUR LIFE.  ♥
Get you own set of Heart Whisper Oracle cards here
| The Challenge of Achieving Simplicity Part 2| The Challenge of Achieving Simplicity Part 3.