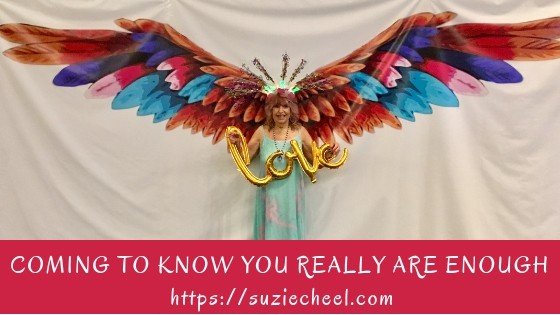 YES, YOU ARE LOVE
Recently my soul was fully cracked open in a beautiful laser coaching session with Regan Hillyer, Juan Pablo Barahona and Tamara X Hume under the marquee on the tennis courts at #Freedomfest2019 at the Royal Pines Resort, here on the Gold Coast.  
On the first day Regan took us through an exercise that brought me to tears and the realization that I had stopped doing what I tell my clients to do:
LISTEN TO AND FOLLOW THE WHISPERS OF YOUR HEART
Click To Tweet
That's where true wisdom lies.
Several years ago I had a vision where I was on a stage speaking, sharing my story of LOVING YOURSELF INTO ABUNDANCE, on the screen behind were images of my heart whisper art. Regan's timeline exercise took me right there. Then on the Saturday Juanpa along with the beautiful Kate Maree O'Brien, extended and expanded what had been awoken earlier and this vision kept returning.
I hadn't thought about this vision for many, many months.
I certainly hadn't been doing much to MOVE ME CLOSER to it.
I had stepped off the path of my heart.
I had allowed myself to be taken away from this work and my art, to pursue a way of doing business that DIDN'T ALIGN WITH ME OR MY VALUES.
I had chosen and been excited to begin a business that could support building my Heart
Whisper empire and give me the time for my art and to get a book or two written.
BUT IT JUST WASN'T HAPPENING.
This past week I had to go fully within, be open to being my fully expressed self. Time for integration and some for introspection, plus beautiful soul work I have been doing with Rhyn and Jackson, who were running a 7 Day Align Your Business Life & Soul Quest I've been doing…
I am back being me, MY AUTHENTIC SELF, ALIGNED TO MY VALUES.
As one of my team said this week when I shared this on a live, HALLELUJAH!
Thank you, Eva. 
BACK TO MY EXPERIENCE ON THE TENNIS COURT 🙂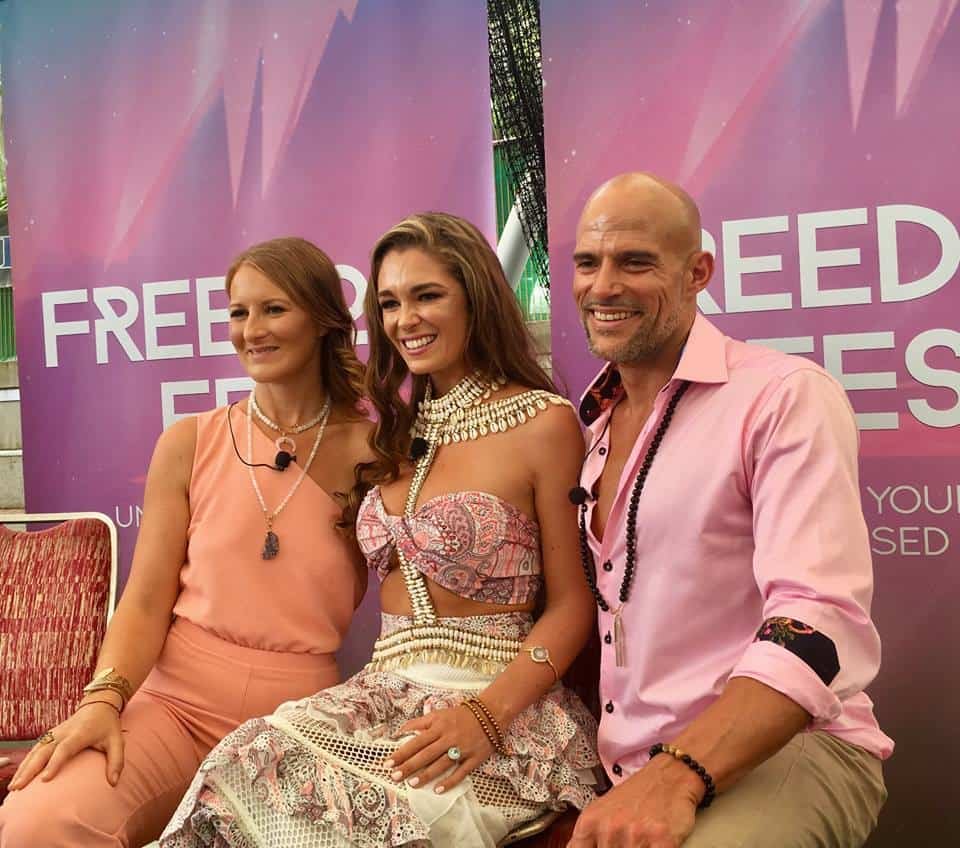 The laser coaching session was to help us cut through any block around abundance, money, or business, and support us to BREAK FREE of anything that was holding us back.
They were going to take 10 questions and I was number 8.
There were great questions with powerful laser coaching.
When it came to my turn, I was thinking that maybe my question had been answered, then I got the nudge from my heart, "You must stand up!". Yes, my question was about money, also 8 is a powerful lucky money number for the Chinese and I am an 8 on the Enneagram. So, up I stood.
As we drove to the event that morning I had said to Des there is another layer under what I had peeled away so far.
And now here it came, LIKE A RUNAWAY TRAIN.
I shared my breakthrough and burst into tears in front of 300+ people.
JuanPa asked me what was the real issue.
I said it was about blocking my financial abundance.
I believe I also had numbed out and stopped fully feeling my emotions.
I had been told a year ago when told I was to start selling my art! As I was blocking my income flow.
This was from another intuitive reader also an artist. I thought about it but never put it into action.
I want to thank Regan for her 5 tips and JuanPa for his journaling questions, to help me dig even deeper and break through my money blocks.
Something has shifted as I feel a softer Suzie and a peace within that I haven't felt for years, maybe ever. My friend Yantra commented on this
Then I received the perfect gift in the form of an abundance challenge with Regan and Juanpa that I have just completed. 
This whole experience has given me back my CONFIDENCE, the power of having boundaries, and total clarity on MY "WHY".
Now I am now ready to embrace it all with love and massive action.
I know now that I have a business that is giving me THE FREEDOM TO BE TRUE TO ME, tell my story and is helping other heart-centered creatives and leaders love themselves into abundance and impact their lives, their families, communities, and the world. 
Yes I have found the path that allows me to be my fully expressed self on all levels 
Plus a family of heart-centered entrepreneurs all ready to support one another.
Yes this is so special
I feel truly blessed and know I have found my home and a way to move forward fearlessly. 
This was the video I made on day 4 of the Abundance Challenge  challenged to be The highest version of myself
3.21 Mins and click CC for captions 

Maybe you are like me? You want true financial and time freedom, and to create ripples of love that impact their lives, their families and even the world?
If you would love to find out more, and see if what I do may be aligned for you…
Comment "abundance" or contact me
I look forward to chatting with you
Have a magical day
Love Suzie xxoo