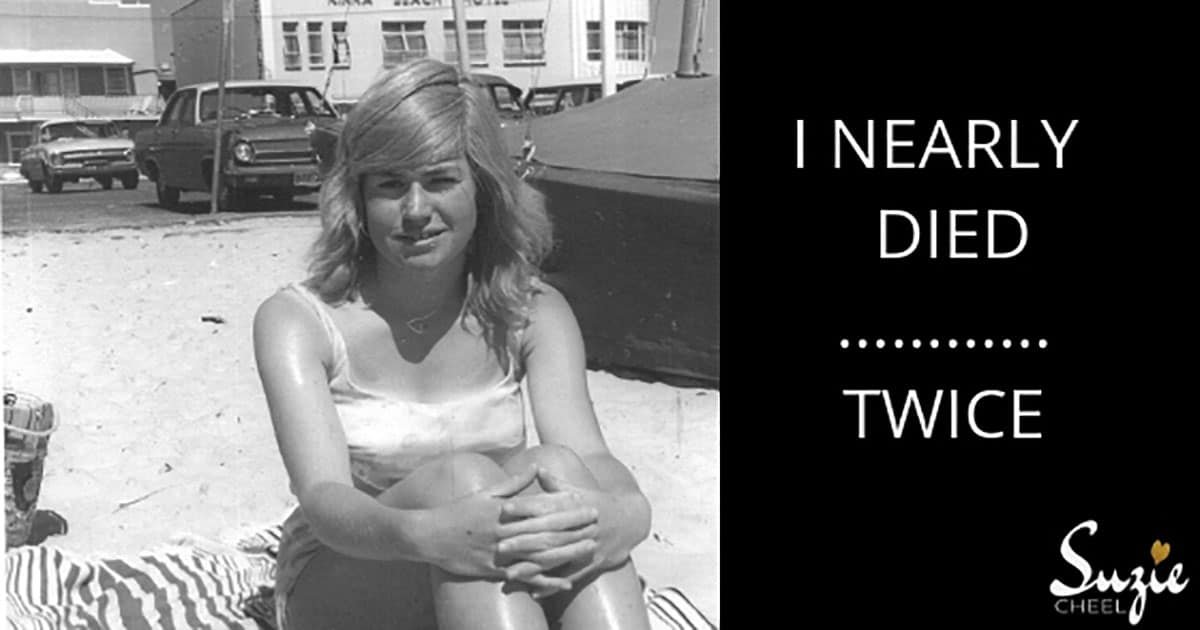 The first time was when I was 16. 
I was hit by a car 🚘 when I was walking home with a friend from our Saturday afternoon netball weekly competition.
I was in a coma for a week in Canberra Community Hospital.
I didn't know what was happening and my parents didn't now if I was going to live, be severely brain damaged, or die.
I know when I came to, what a shock. I had no hair, my long hair had all gone. 
Back in 1965 wigs were rare, especially in the bush capital of Canberra. There was one hairdresser Stefans who had, I think there was 3 to choose from.
I chose a blond real hair wig 💁‍♀️that I wore when I went to school, going out and had to take to the hairdresser to be washed. 
Then wrapped shaven head in a scarf to be picked up by my mother so i wasn't seen bald- not a pretty sight
The choices I would have now 
🙂 I could have pink, purple or rainbow
A friend recently told me when I asked what she remembered from back then and she said the boys at schools used to comment on Suzie's blond wig- my natural hair was light brown, not blond- so I stood out.
Maybe why now I like being blond and adding pink and purple to my hair
My second NDE was 7 years ago, when I had a total kidney collapse
I found myself in bed 28 in Medical Ward 2 at Tweed Heads Hospital. I had the joys of a catheter bag.
There was a plus: I had woken up to look out on a tropical garden and I could see the sky – bliss.
That Saturday morning back then, I was surrounded by the renal specialist, student doctors and nurses plus Des, who had been called and told he needed to be there.
We were being told I had a 25% chance of of living a normal life, other options were lifelong dialysis, or death.
Yes I had a choice: LIFE, DEATH, OR DIALYSIS.
In a heartbeat I chose life. I told the doctors and nurses I was going to meditate, use my LOA tools and I was going home!
That was not their picture. But mine, and it worked!
When I asked my local doctor what had caused the condition I came to know was called by the short but not easy to say name of glomerulone nephritis, she said they didn't know – but that five years before they would have found out from an autopsy! There is no known cause, but apparently some better treatment had been developed in that time. So that was a blessing for me!.
As my mother said all those years ago, YOU don't know how LUCKY YOU ARE TO BE ALIVE! Again!
Looking back now, I see that, on both of these occasions, the universe has given me 2 wake up calls and I didn't see at first that they were gifts in disguise.😇
I have always thought of these events as challenges I had to overcome. And I did that.
The first time I was in my last year at high school. My father always said I was never the same again and I never got what he meant, until I met Doreen Virtue back in May 2002 and she talked about Earth Angels. I asked a question related to being in a coma for a week, and with Doreen's answer and I felt I had come home.
I related to what she shared in the Brisbane City Hall that night and I then went on to train with her as an angel intuitive.
I think that was the real wake up call to tapping into my amazing intuitive gifts.
With my business now we had a training the other day – as part of a 31 day challenge – a training that focused on being vulnerable – as part of being our true, authentic selves, where I was challenged to share a story that I hadn't shared before, live on Facebook.
Andrew Gordon who was delivering this training, was sharing his own vulnerability story and some of his delivery really triggered me and because I focussed too much on the language he was using, I missed some the content at the time.
Great avoidance technique. 
🙂
When I re-listened, and focused on the message, I did not miss the gems that were shared.
That set in train a range of emotions, and even brought on headaches. Because of my accident as a teenager and the operation I had, I am always concerned when I get a particular kind of headache, which this was.
I was crying as realised that part of this was about me not feeling important enough to share this story.
I have know for many years that there were issues in the "being lucky to be alive" story.
But I guess I got good at not addressing them or allowing them to surface.
I'd had those headaches a few months ago, when I was doing a Journey process with Brandon Bays: I felt I had dealt then with any underlying issues
This time, after the training session with Andy, I decided the headaches were a reminder that it was time to share the story of my both my near death experiences.
Where I fully embraced me and my message of the healing power of love.
When my autoimmune system went rogue seven years ago and my kidneys collapsed, I had zero kidney function and needed dialysis, plasma exchange and cytoblastin to recover.
Sitting one day in the dialysis chair, I asked in a prayer, "Why me?" and was given the message:
It's all about love Suzie. You will be healed when you see and feel only love for you first. Then you will be all that you have to love and to give. When it is totally anchored in inner peace and that feeling of pure joy that allows the awakening that is already you to emerge. That's the inspiration, that's the ripple effect.
So now it is time to share this story where I show people how they can truly love themselves and attract the life they desire.
I am now so excited to be sharing me and my story knowing that, as my friend and colleague Scotty called me today:Yes you are a leader and  an amazing human being. That feels good. Thank you Scotty 
<3
If something here pulled at your heartstrings and you know it is your time to be living life on your terms, comment LOVE below or contact me me.
YES you can LIVE the life you imagine.
With love and in abundance
Suzie xx
PS: This was me in September 1965 at Kirra Beach on holiday. Yes the beach I walk on and swim at most days. The car park is still there, as is the hotel. The sand from that area is no longer.