Take Action With This Full Moon
This meditation that I have recorded for you I did first this morning on my blab show. I decided to rerecord as sound was choppy.
This special super full moon is special. I heard the moon was heralding time to bring harmony and balance into our lives.  Plus it is time to take action on ours dreams.
That resonated for me, the past week has brought some interesting AH HAs! Taking Action on my dreams is something I have put on the back burner much of this year.
Does that resonate for you? 
Here is the meditation. It is a good idea to have a journal with you to  to record any AH HA's you get that you might want to act on.  The meditation is 7 mins long.
with love and gratitude
from my ♡ to yours ♡

Listening to the whispers of your heart brings ♥More FUN ♥ More LOVE ♥ More ABUNDANCE ♥
Treat yourself each day  https://suziecheel.com/hwcard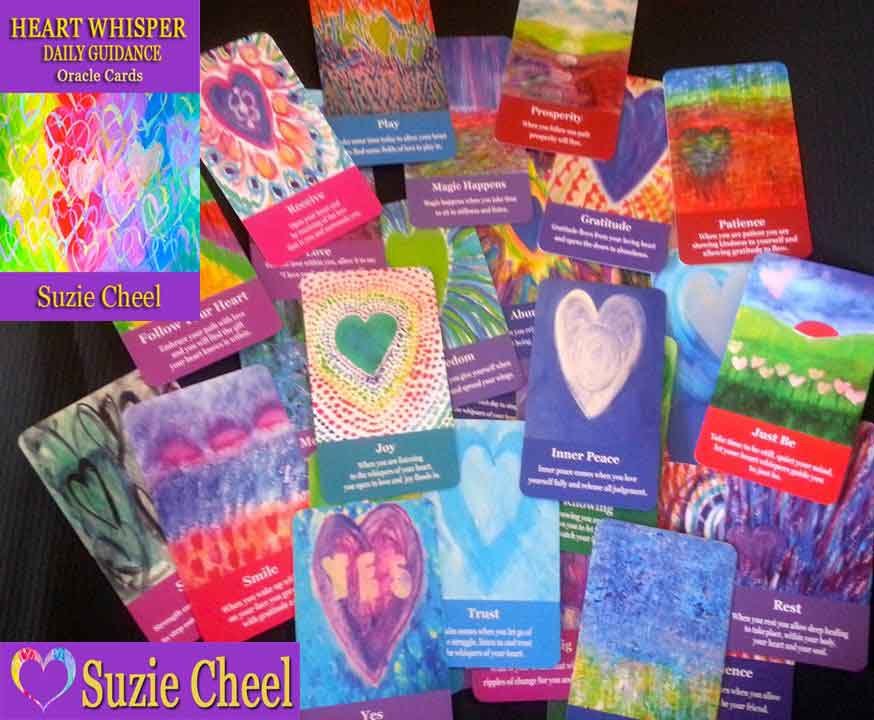 The following two tabs change content below.
Hi! I'm Suzie Cheel. I am an intuitive artist,, speaker, healer and creator of the Heart Whisper Oracle Cards- The Entrepreneurs Essential Tool Kit. I love to cook, walk on the beach, and passionate about making love go viral
Latest posts by Suzie Cheel (see all)