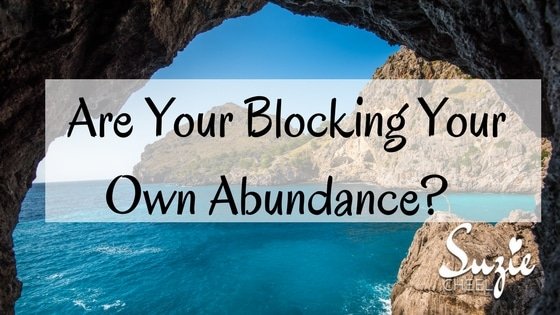 The importance of releasing abundance blocks is, obviously, that this is essential for allowing abundance to flow.
I recognise that one of my abundance blocks right now is hanging onto artworks that  keep telling myself I am going to to sell and share with others.
Hiding them away in my studio doesn't delight anyone 🙂
Recently I was gifted a channeled reading sessions with a fellow intuitive artist Cheryl Hart
When I had my session with Cheryl, she said I was blocking my own abundance by holding on to my art
I have paintings and textile art that I procrastinate about on putting online, on etsy and even onto my website.
I decided that it was time for a journaling session.
I asked myself:
Why I am blocking my abundance?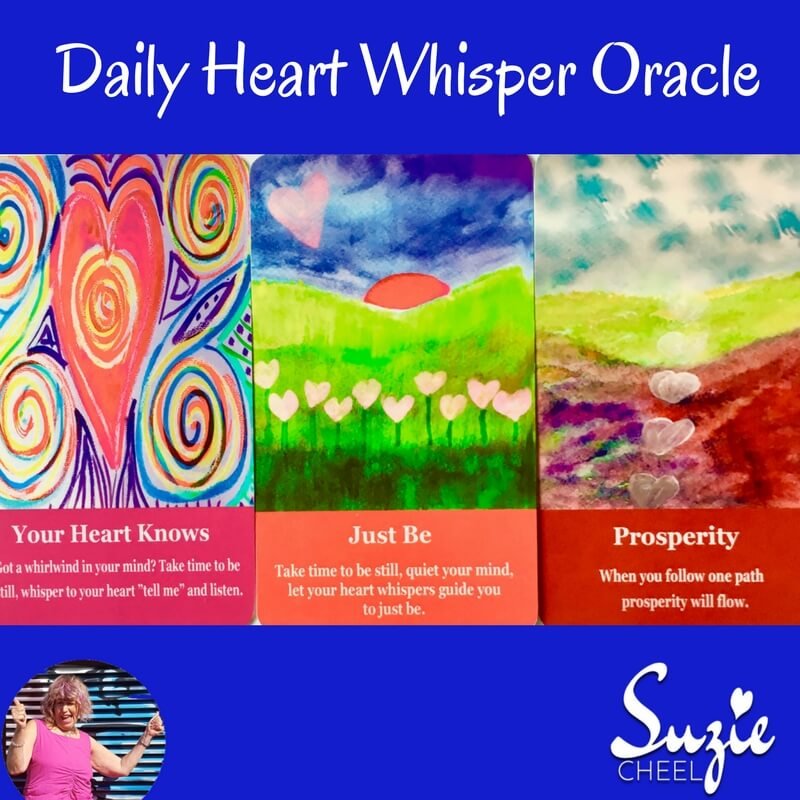 Then I drew the cards above and wrote
When I open my heart to love my receiving valves open and the abundance flows
.
YOUR HEART KNOWS.
Why Am I Blocking My Abundance?
Maybe It's Mercury Retrograde?
The new moon? 
The full moon 🙂
Well it's easier to find another reason rather than going within and facing the truth!.
I got my journal out and wrote:
Yes YOUR HEART KNOWS-listen
Take some time today and list what's stopping you from receiving what you desire and deserve.
Then read them out and turn the what's blocking you into taking positive action now.
Now JUST BE:  meditate ask your guides if there is there anything else that has to go on this list and add it.
Again in order to open your heart, really listen and follow the guidance you hear, feel and/or see.
Then release the blocks, feeling the shift, you will be free to step on the path to PROSPERITY.
This is a version of my clarity through contrast exercise I use in my client clarity sessions. Amazing how so often I forget to use the tools that others have so much success with.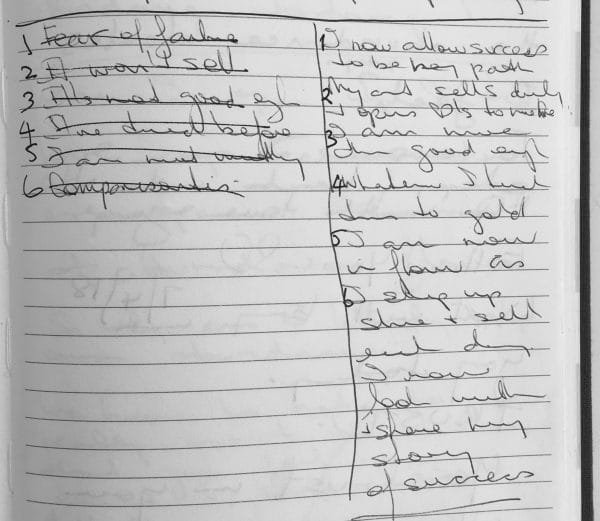 Here is my list- interesting that I made the contrast column wider than the clarity one in my journal.

That feels empowering
Now to take action


Cheryl shared with me a process to release this block and I am finally about to act on it!
Weeks later!
Let go of the sabotage
Stop procrast
inating
The Steps
Take a stocktake of what I have
Then each day choose one piece and share it on facebook and etsy as well as on my website.
Make a video about it
Make it a daily ritual
A way of releasing, letting it go to allow the abundance to flow.
It will be flowing in and out
That feels good- even brought a smile to my face
So here is the first piece I am putting up here on the website.
Collage of Memories: Our Memories Give Us Glimpses of What We Love: A Suzie Cheel Art Quilt
Art Quilt: Hang on the wall- comes with a pocket for a rod or you cam pin it with map pins. Often people frame my art quilts too
Art Quilt: Silk and Cotton Painted Printed and digital imagery, hand and machine pieced.  Some of the fabrics have been hand coloured and printed. I used stamps and seals I bought in China. The digital Imagery is taken from images I took at the Great Wall, interesting textures on walls I found in and around Beijing.
This can be hung on a wall:  it has a pocket at the top for a rod. You can pin it to with map pins.
Some people frame my quilts so it looks like a picture..
I made this quilts after a trip to China. I love travel and when travelling I am always on the lookout for images and textures that I might be able to use in my artwork.
If this speaks to your heart  and you would love to own it please email me or comment below.   
All my love 
 Suzie xo