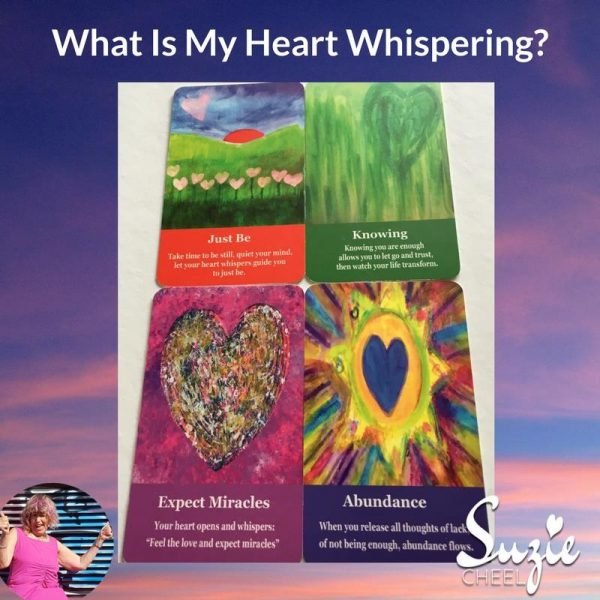 WHAT IS MY HEART WHISPERING TODAY?
Be free, let go and just be
This was the message from my guides
When I allow myself to JUST BE
Let the whispers of my heart guide me
KNOWING I am enough, allows me to let go.
Letting the love flow
Really knowing that I can.
EXPECT MIRACLES  when I fully love myself 
Release any negative thoughts I have about myself
The more I love myself the more I allow the ABUNDANCE to flow.
I can now manifest my dream life as I move toward true freedom.
Do you believe you can manifest your dream lifestyle?
Do you desire more abundance?
Vibrant health
True Wealth
Inner Peace
Is this you? 
THE PROCESS I USED TODAY for my daily oracle reading: 
I centered myself after I had a session with my guides.
I shuffled my cards and the first one I drew was
JUST BE: Amazing given the message above that I got from my guides
I was guided then to split the deck in three and take the top card from the lower third: KNOWING,
I repeated this, shuffled again and split the deck in three again, this time taking the card from the middle
EXPECT MIRACLES
Then I heard just one more and I turned over the next card and it was
ABUNDANCE
Each week I am being given different ways to use the cards the more I trust and listen to my intuition.
I love it!
Have a magical day
Live your life powered by love
Dare to dream again
with love and abundance
Suzie xo
Get you own daily healing tool with the Heart Whisper Daily Guidance oracle cards here