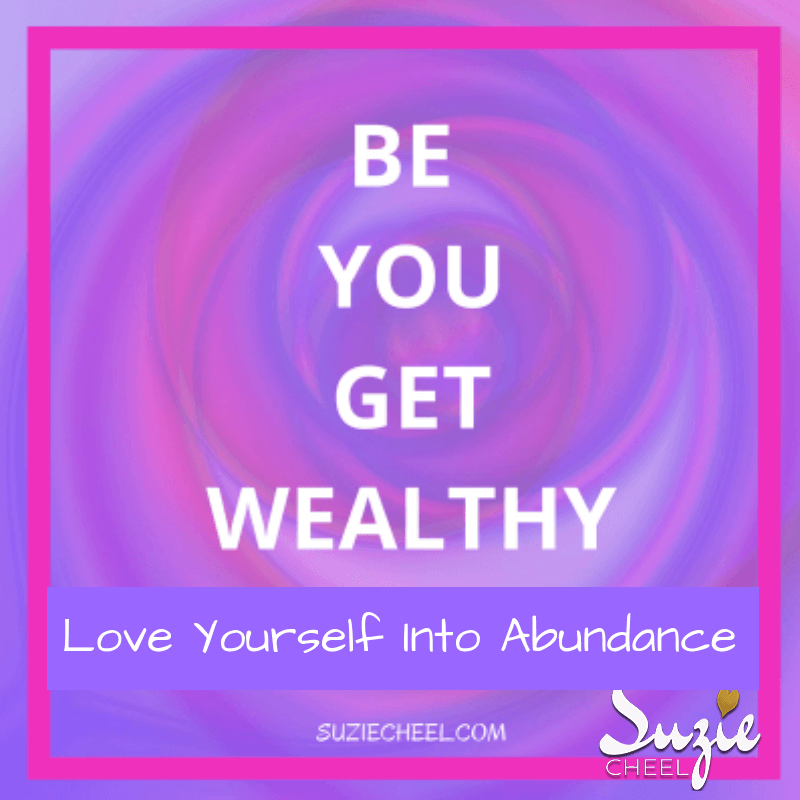 I was walking on the beach with Des and  talking about my new tagline BE YOU, GET WEALTHY and I said if people don't like it that's too bad!
Des said:
"Why are you calling in negativity?
What if you said 'AND People will love it!'?
Would that attract the people who love it?
Not the people who will judge you or think less of you?"
Oops! A good reminder for this Abundance Queen and Law of Attraction expert 🙂
A good teacher, is what I am.
At times like this, Des says "You taught me all this."
So here's what I got from that exchange, stepping into our true self doesn't have to be something to fear, something to fret about.
Who knows, there will probably be plenty of people who love to see what we are doing, people who will be inspired to take similar action in their own lives.
That's the  ripple effect.
And in that way, when we step into our true self we'll be thinking such positive thoughts we won't have the bandwidth to  think about the people who mightn't like it.
Just think about the good that we are doing, and how by what we are doing we are changing people's lives.
Inspiring them to become totally true to themselves.
"If the trumpet does not sound a clear call, who will get ready for battle?" ~ 1 Corinthians 14:8
Be strong in taking your stand for who you are.
Don't give negativity any unnecessary attention.
I am so good at helping other people shift their language, I sometimes forget about my own.
I help others make the shift from fear to love, from negativity to positivity.
And yet I slip up.
We are all human, and as the saying goes, "the plumbers house always leaks".
Do you experience this disconnect, this lack of congruence, in your life, your family, your business?
Then welcome to the human race! 🙂
It's not something to get stressed about, or beat ourselves up.
But we can always improve.
And the best way to improve is to focus more intently on the positive.
And I'm thinking, what other ways can we turn that negativity impulse around?
Maybe by making it a game?
Any suggestions? Ideas?
Well I am now off to do the  Magic Footsteps exercise from the book The Magic.
Then my beach gratitude rant
This is something that always raises my vibes
Are you ready to Be You and Get Wealthy in all areas of your life? 
Share in the comments 
With love and abundance
Suzie xxx
Love Yourself Into Abundance