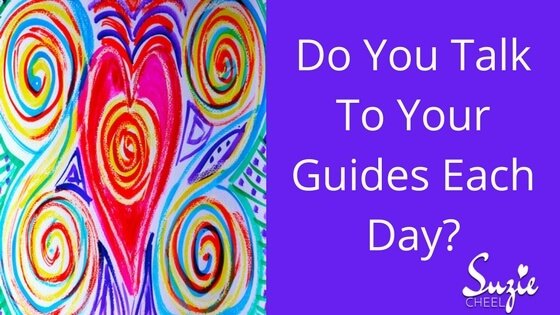 What Do My Guides Want Me To Know Today?
I was shuffling my deck of cards. Focusing on my heart and some cards flew to the floor
I then turned over the top card was
YOUR HEART KNOWS
This is the focus card for me today
That said to me it is time to do some deep delving on the journaling front.  I had had one of those stop start weeks that has Me "all over the place." Scattered I shared with a friend yesterday.
One day I was high vibing, the next low on energy and sleeping more that I normally do.
I know there is an energy shift happening too, my friend Anne Aleckson spoke about it yesterday
Anyone else feeling it?
I then went to pick up the 3 cards that had fallen on the floor, think I wonder what this message is for me to expand on Your Heart Knows.
When I saw the cards I knew it was time to do what i am so good at telling clients to do:
Really listen to and follow the path and passion of you heart.
Then I can EXPECT MIRACLES
Unblock the ABUNDANCE flow and
I am reminded by LOVE reversed
That I still have some work on self love to do.
I know it is an ongoing process.
A few minutes later when I went to pick up my pen, I saw that the
REST card was on the floor too.
So 4 cards had flown out of the deck. Looks like my angels and guides had heard my prayers this morning and were delivering.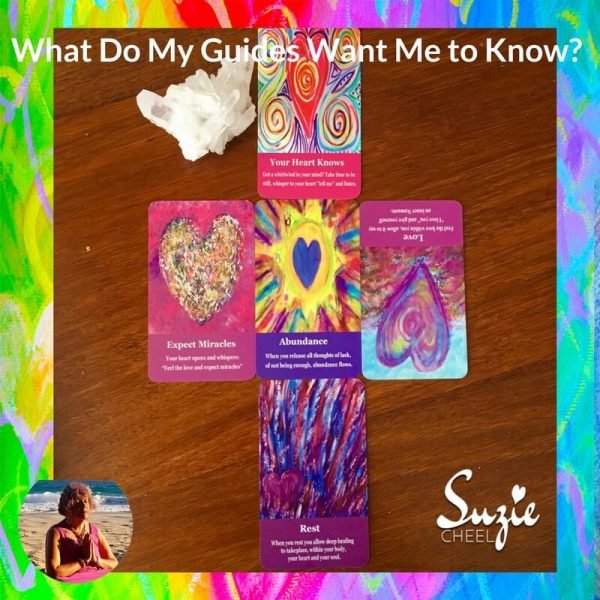 This was a very significant reading with the rest card relating to the reversed love card.
"When you rest you allow deep healing to take place, within your body, your heart and your soul."
So this affirming that it's good to rest as I do some deeper delving through my journaling  to keep healing, build strength to move forward to my abundant self
I would love to hear if you talk to your guides every day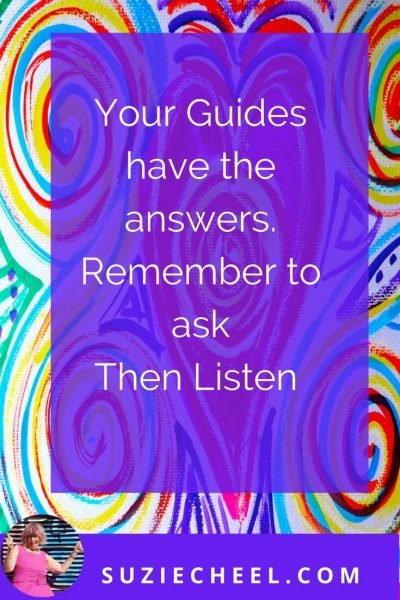 Open your heart to love
Dare to dream again
All my love
Suzie xo