What is it I am most fearful of?
Today's question comes from Sally Thibault. Author of the book: Tapping to Reclaim you: How to Re-Ignite Your Passion, Power and Purpose in 30 Days   ( I am currently on Day 21 of the course – from the book.
Sally asked this question yesterday in her group  on facebook: Wjat am I most fearful o?
 What's the block I am putting in front of me?
I heard success and maybe that was influenced by the work I am doing with my mentor, currently on Get Famous Being You.
The card I then drew was PASSION.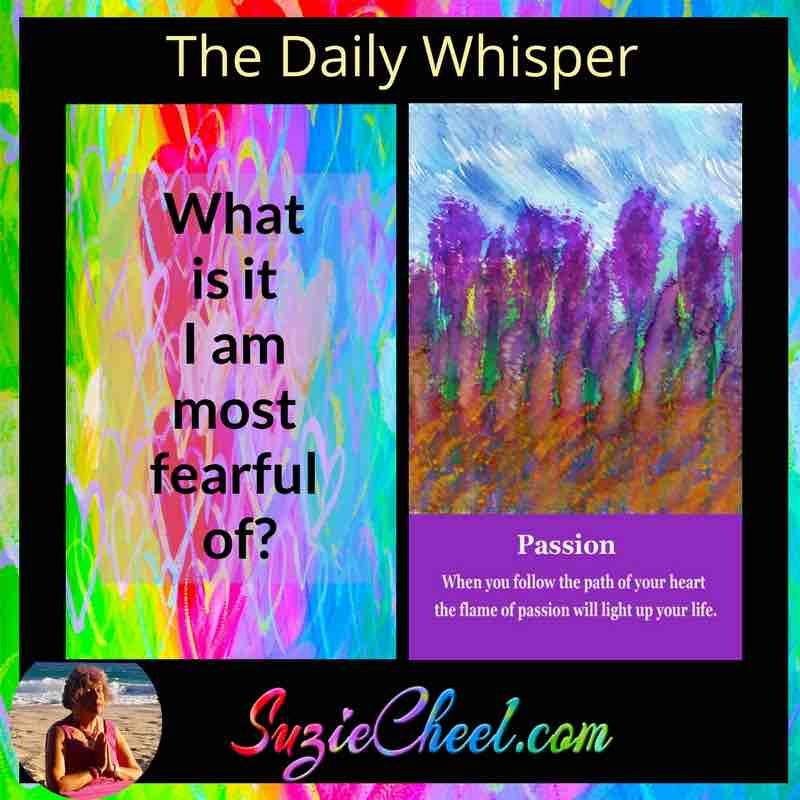 So once I truly follow the path of my heart I will be lit up because I have stepped onto my true path?
This is where I inspire and empower through coloring and healing the world through the power of love.  
When I choose to do this I have stepped onto my path to success.
I am being ME. I also know I am no longer looking outside for the answers!
This Is my true path that inspires and empowers others to color and heal their own lives, opening their hearts to love,  daring to dream again.
As Des said yesterday I'm already there I now have to as Wayne Dyer would say "you'll see it when you believe it"
.
Something afraid of success reminds me of a book I read many years ago by Susan Jeffers Feel the Fear and Do It Anyway.
What have you got to lose?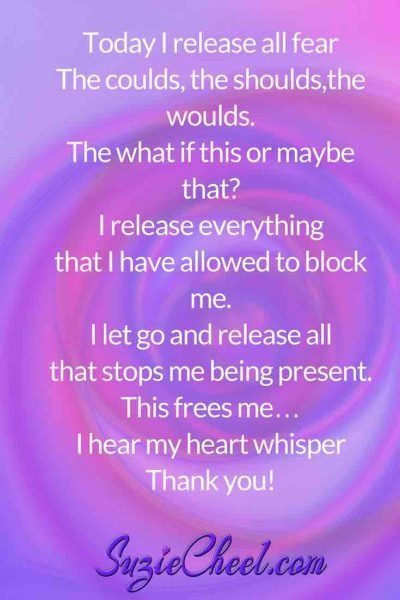 Well if you keep blocking your success you won't have the fame, the wealth, you won't be changing the world and you might even be stuck in the land of mediocrity.
So what  fear will you go and face today that will bring you closer to your heart's desire?
Will you follow the path of your heart?
Step into your passion, power and purpose?
I now commit to Coloring and Healing through the power of love.
Are you following your heart's desire or does fear stop you? 
Remember
Open your heart to LOVE: DARE to DREAM again!
all my love
Suzie xxx #dailywhisper #heartwhisper #poweroflove
PS:
Ready to let go of your fear and  BE YOU? https://www.suziecheel.com/hwcard/