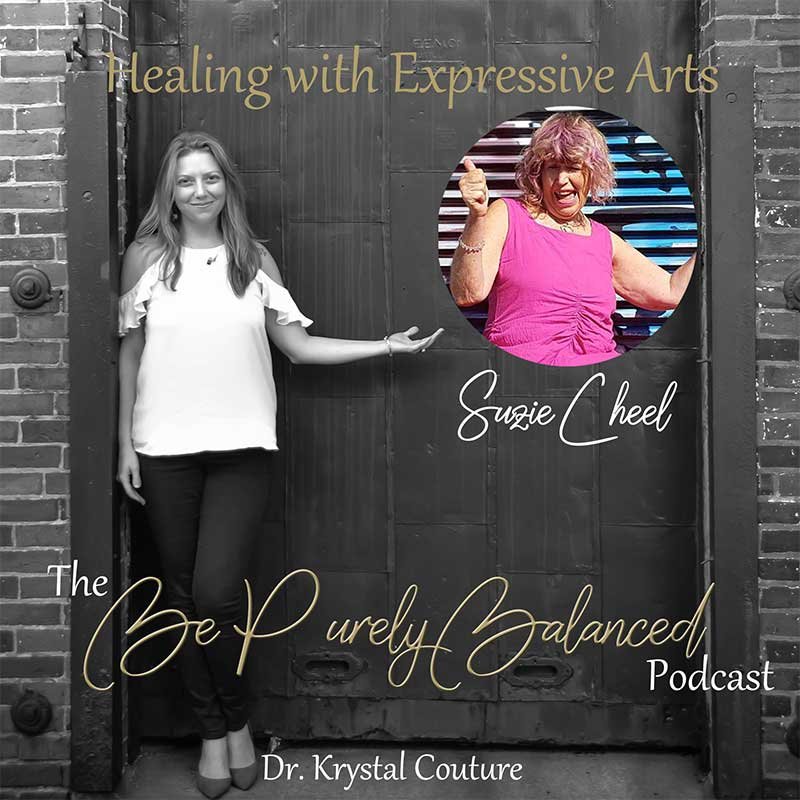 Interview with Dr Krystal Couture on the Be Purely Balanced Podcast
I love this interview with Krystal recently. Listening back we talk about 
Healing
Creativity

Meditation

Self love 
Color and more 
Krystal describes the color and energy she feels as she interviews me , we should have taken a screen shot.
Color and Expressive Arts
I paint my hearts and then write about them
Krystal asked me how others can tap into this expressive art and I reassure people that it doesn't have to be painting.
We all have a way to be expressive through writing, cooking, gardening, sewing and stitching and more.
For those who feel  stuck, get a deck of cards and a journal. 
Each morning ask yourself a question, draw a card and then pick up your pen and allow words to flow onto the paper. This will help your creative juices flow. 
it also strengthens our self love muscle. 
Download this episode (right click and save)
Tapping into your heart – The reading 
Ask: What does my heart want me to know today
The Reading ( is at 42.20)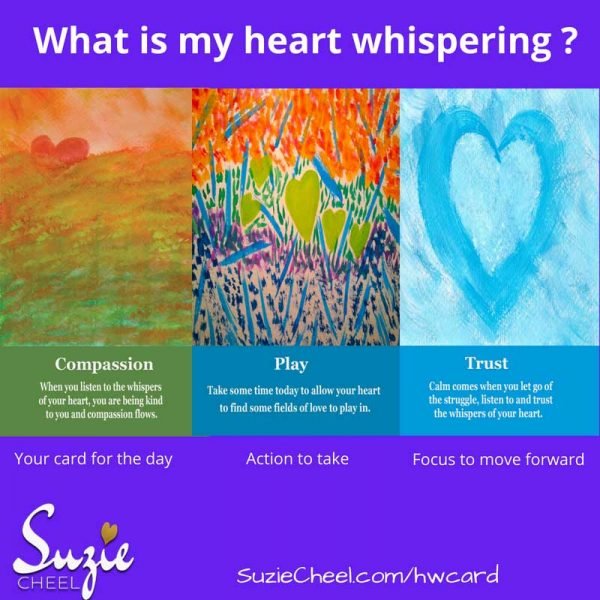 Focus card: COMPASSION
When you listen to the whispers of your heart, you are being kind to you and compassion flows
Question: How can I be kind to me today
Action card: PLAY : Take some time today to allow your heart to find some fields of love to play in.
Moving Forward : TRUST: Calm comes when you let go of the struggle, listen to and trust the whispers of your heart.
Trust your Heart, Trust yourSelf , Trust your Path.
CHALLENGED 
Krystal asked me when I was going to do a challenge in my facebook group – the Heart Whisperers to encourage others to share their expressive side
The Creative HeART Challenge will be in August
Live in the Heart Whisperers Group join here to be notified
I loved the interview
"What a light you are,  what a radiance you are,  sharing your art is such a powerful way.

This interview raised every ones' vibration"  were the words Krystal signed off with.
Enjoy
Remember
Live your life  powered by love
DARE to DREAM again!
all my love
Suzie xxx 
A special gift just for the listeners: Heart Whisper Reading $97 USD ($147 value) https://suziecheel.com/krystal  
Products mentioned