This was this question I asked myself before I drew my oracle cards and meditated as I started the week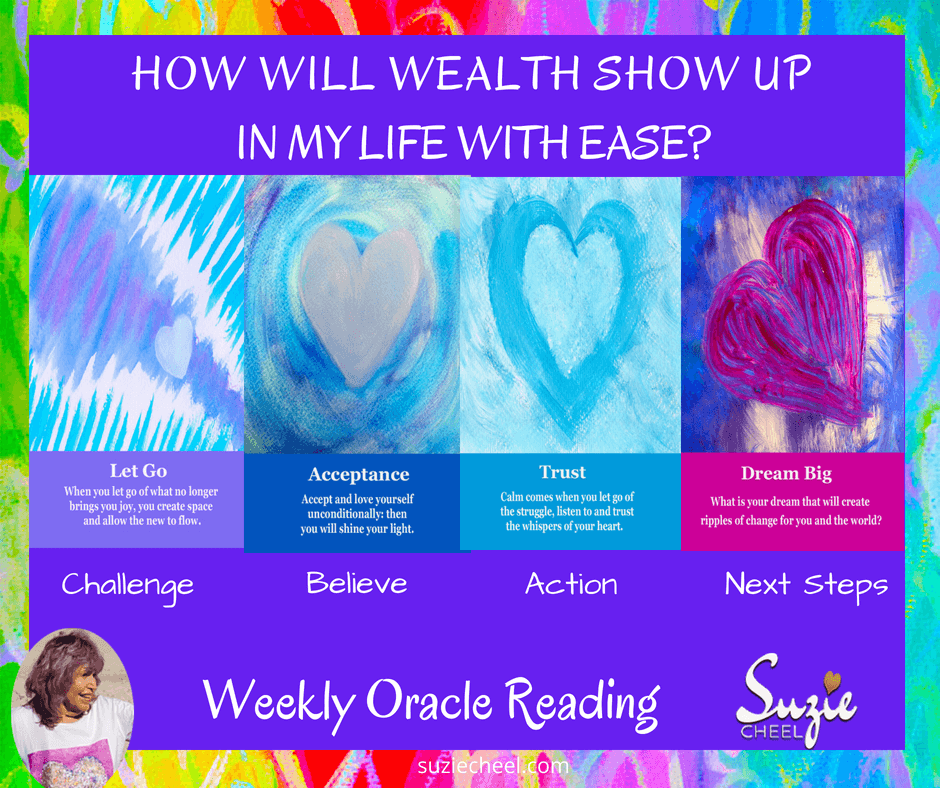 The challenge is to LET GO
What will you let go of that will bring in the abundance, love and wealth you desire?
✅ What will set you free?
✅ BRING in all the wealth you desire?
Yes an ABUNDANCE of wealth in all areas of my life.
 
I heard last week from a successful  entrepreneur that
One of my first task is getting back to
✅ INBOX ZERO
✅ Create file and folder order on my computer
✅ Clear the photos and videos from my phone
This will create order and save precious time – two things I was aware of needing this morning when I was wanting to update my facebook banner.
✅ Clear my desk. I know I am creative so I tend to think this all doesn't matter – but I know it does!.
When I ran my Textile Art business I had systems and I knew where my stock was, what I had to paint, who owed me money – and more.
Systems in and place and a successful business to boot.  🙂
ACCEPTANCE is the belief card for the week.
This is about ACCEPTING YOU and YOUR GIFTS
Really loving yourself too.
Then along comes TRUST as the action card.
YES it does take trust to step into YOU and claim the wealth that you both desire and deserve.
Each day take time to listen to those inner nudges, your heart whispers, and let them guide you on this new path to WEALTH in all areas of your life.
So you can take the NEXT STEPS and DREAM BIG
Yes, make those dreams real so you can create your abundant life.
✅ Write out your vision and read it at least once daily
✅ Create a dream board and put it on your computer, your phone and by your bed.
Now you are on the way to stepping up to your goal to:  
BE YOU and GET WEALTHY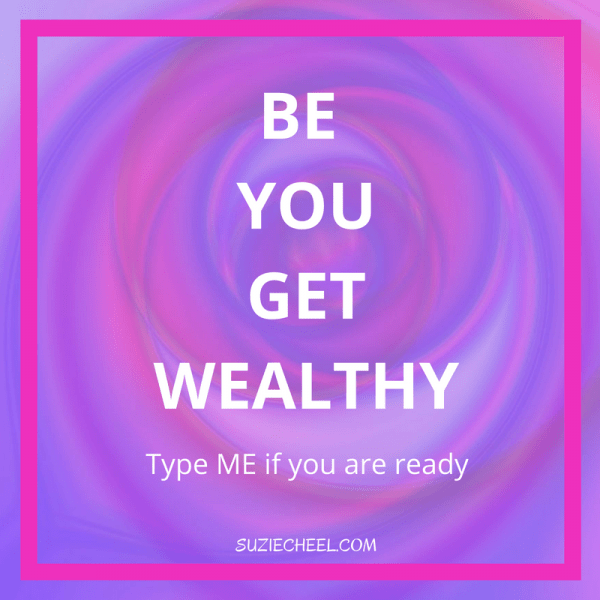 Yes time to live your authentic life
Are you ready to be wealthy in all areas of your life? 


To be you and get wealthy? 


If that pulls at your heartstrings type me  or a 💜 in the comments
 or email me.
Have a magically wealthy week
Be powered by LOVE
namaste
Suzie xx
PS: This is the live reading from this week