Lesson In Branding From The Big Guys
The journey continues and branding was at the fore for me this week.
I had been working on my brand and asking these questions:
How do you feel about your brand?

How do other people feel about your brand?

How do you see my brand?

What values do you relate to me and my brand. So many questions!
No I didn't have all the answers. Then last Saturday morning when we arrived at Rainbow Bay Beach we were greeted with a sea of purple yoga mats, banners and a finishing post all with the word ROXY shining forth. Every yoga  mat had ROXY printed 3 times on the side of the mat.
There were a huge number of people young women milling around waiting to participate in some event. When I enquired  to see if i could play and get a schwag bag I was told I had to have registered online. It was too late.
Here comes the lesson……..
The brand Roxy is a surf wear and accessories company for women. It is one of the main sponsors of the Roxy Pro World Championship Surfing circuit which was on at the time. It's big time for Coolangatta and with the men's Quicksilver Pro as well brings millions of dollars into the local community every year.
The major sponsor Samsung Galaxy,  known for phones, tablets, etc was about champions, not a phone in sight in all the signage.The message was we support the best in the world.
So what's the lesson for me?
I tend to focus on the colors, the design, the fonts which is all okay and necessary, along with creating the mood and the style.
This is where the answers to the questions above come in.
It's about the feelings, emotions, how others perceive your brand, how you feel about your brand.
The values people associate with your brand. These can be many and varied, positive or negative. Yes we would like them all to be positive, that is not always the case.
The values I like to see associated with my brand and thinking about what people tell they see, are: insightful, intuitive, inspiring, colorful, energetic, fun, full of love, honest, transparent, heart centered, making a difference, courageous, strong, creative, artistic. abundance, bold…….
Added values from my Facebook post
Layer of learning through love, UPLIFTED, so uplifting, adventurous, warmth, care, trust, service, layered love, joy, happy, light, nurtured, full of love, bright. artsy,beauty, radiant, positive.feel good…….
Have I missed any or (being bold would you challenge any of those from your perspective?) I would love to hear from you in the comments
This week has been a cycle of learning and a fresh awareness about my brand, Not always comfortable. Having an accountability partner is a lifesaver. Otherwise I might have given up!
My lessons from the change:
It's okay to reflect and reboot when your heart tells you that you are not on the right path! Yes that happened for me a couple of times this week. Then I drew the Inner Peace card 3 days in a row!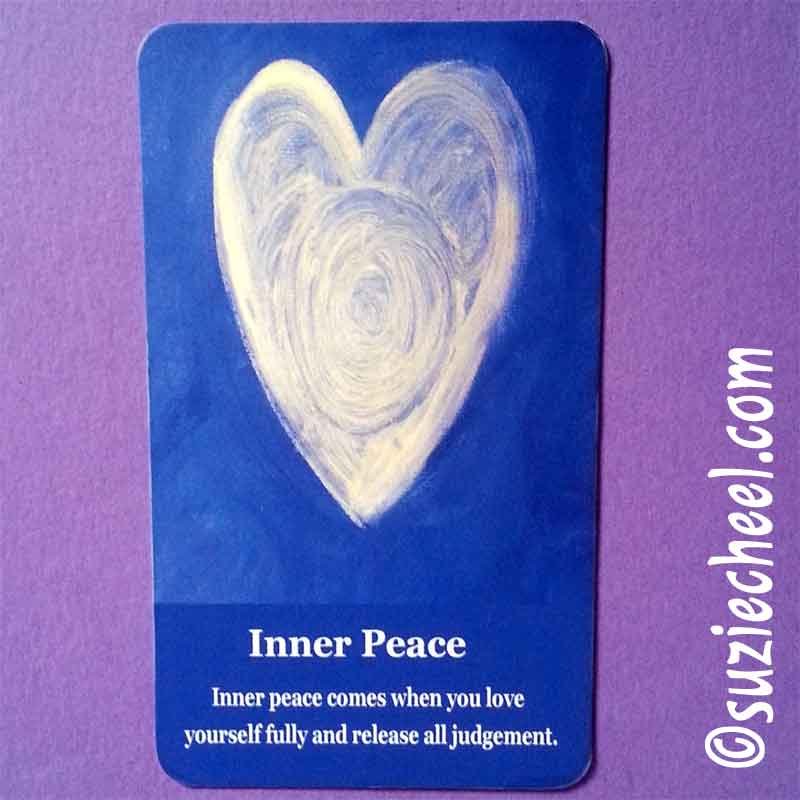 If you document the journey nothing is wasted. Important to keep good records and files so you can find them.I had a couple of times where I lost my cool as I couldn't locate my notes!
Sometimes you have to step away from the formal course work and listen to what you heart is telling you and take the necessary action to

be true to yourself.

If people think you change your mind too often, don't worry! Better to change your mind than stay on the wrong path.
The Branding Challenge
When your heart feels uncomfortable with how things are going you must stop.
Look at who your ideal client is
Your products and services
Ask who am I in my business and what do I stand for?
These three, your ideal client, what you offer,and who you be have to sing together like a great trio, in perfect harmony.
If it is not in harmony you have to go back and reengineer so it is not out of tune.
This is take 3 of my branding board. I feel I am getting closer to the feeling, style my brand reflects. I forgot to add in my products, so there will be take 4.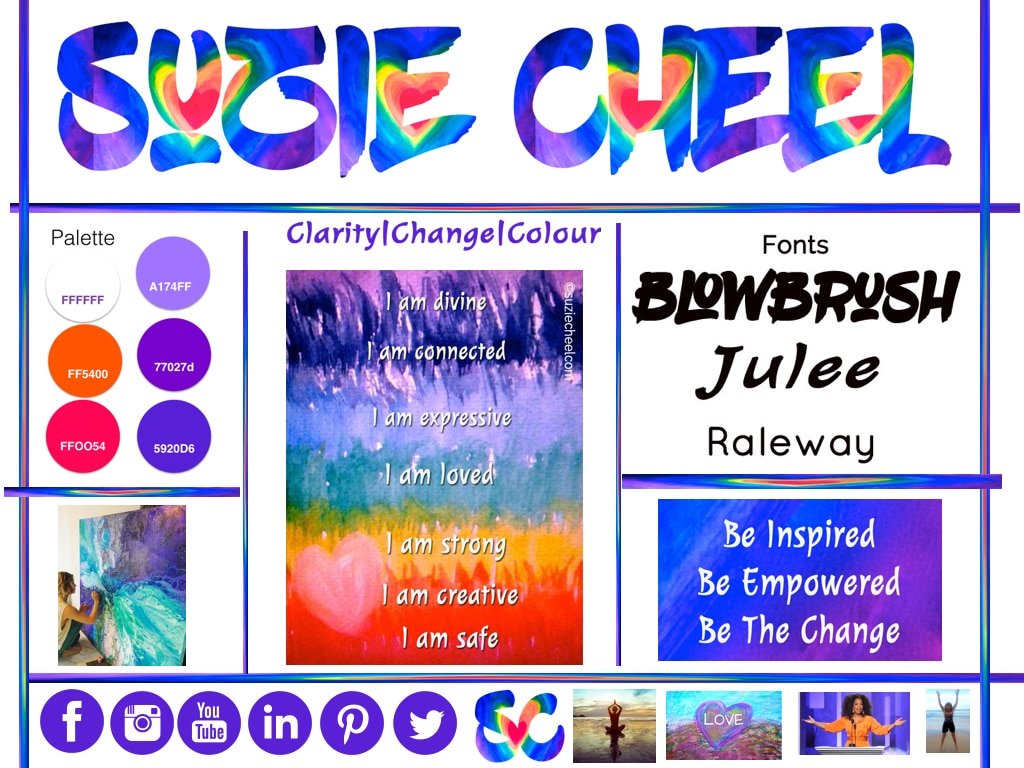 5 step process for generating income- update.
What I have found as I shared last week  this process is very intense and taking double the amount of time I allocated. I am planning this week to be further down the track with my selling plan. I will also be offering discovery sessions for my Your Heart's Desire Program .  
I have been doing short interviews as part of this process. thanks to those who volunteered. If any of you reading this would like  to answer the 3 question I am asking , just say so in the comments.
This is what I put out on facebook and in The Heart Whisper Circle: 
This might be you or someone you know.
I am doing some Market Research and I am looking for  Heart Centered Entrepreneurs to interview. These are people who doing well or okay, but they want more. They have dreams they would like to pursue. Currently they are blocked, or have had a challenge that stopped them. They now want clarity around what their next step is to move forward to live their Heart's Desire. They are ready to get clear. change and prosper.
Interviews are confidential, will take place on Skype (20 mins) or written. There will be a Suzie bonus for each interviewee
all my love
Listening to the whispers of your heart brings ♥MoreCOLOR ♥ More LOVE ♥ More ABUNDANCE ♥  AND TRANSFORMS YOUR LIFE.  ♥
Get you own set of Heart Whisper Oracle cards here