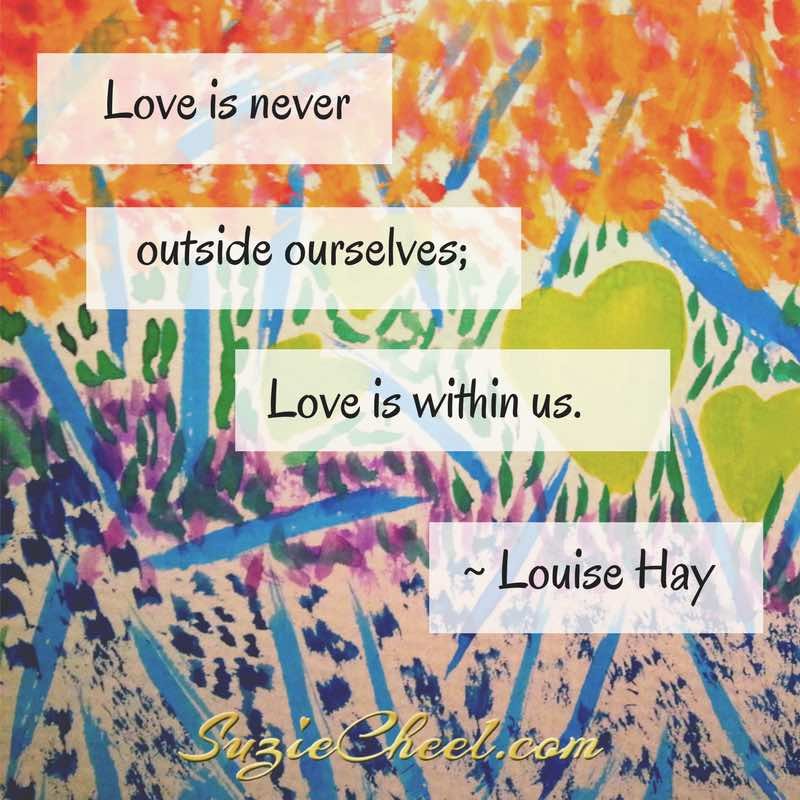 Today when i began my day I started with the question: How will I feel safe today?
 In my journaling I wrote about Louise Hay's mirror work. No wonder I got goose bumps when I heard about 8 am today when I was with a magical group of Daring and Disruptive Female Entreprenuers. that she has passed away in her sleep. 
 I drew the LOVE card from my oracle deck about 5.40 AM AEST this morning – just one card for today. I recently have been drawing 3 cards.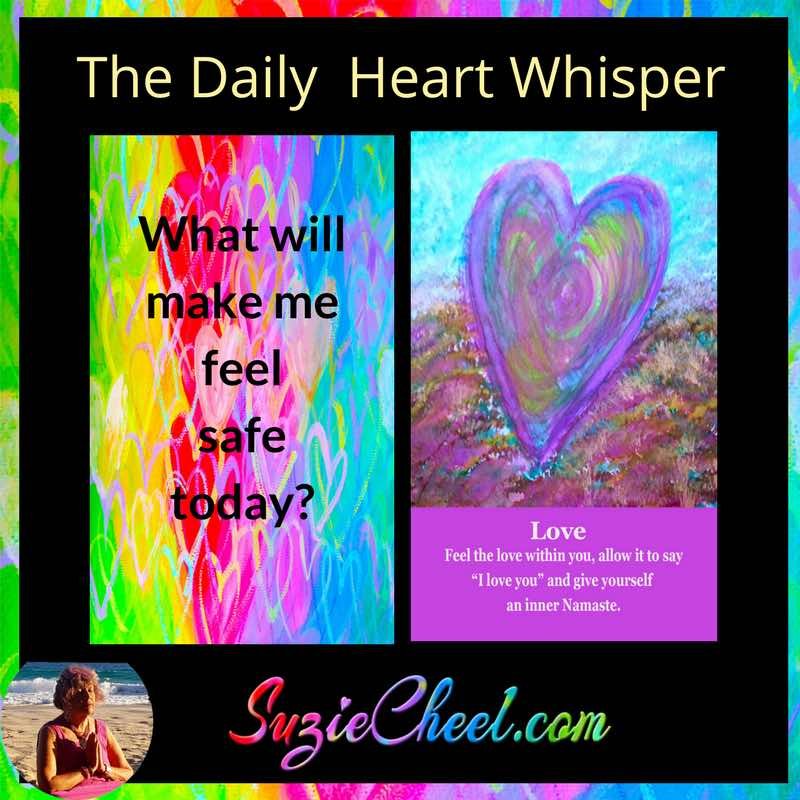 Now ask how will I fully love and accept myself today? 
I will start with saying:
 I love you Suzie, I really love you – if you find this a challenge do the mirror work – https://www.suziecheel.com/do-you-love-you/
 I am enough, I am more than enough, I am good enough. I used to have this set for every hour to remind myself a few years back when I felt I was not enough

 I am worthy

 I am an awesome artist and entrepreneur

 I love that I inspire and empower others to be the change

 I love that I color the world each day

 I fully love and accept myself

I have released all judgement about how i look

I love that i can stand naked in front of the mirror and I love what I see

I love being kind to me daily- how do I do that- with meditation, journaling, gratitude, exercise and putting my needs first- okay I am still learning on that one 🙂  
When I brush my hair I am looking at me and I can see and feel the love in my eyes
This is the video is from my livestream on Facebook as a tribute to Louise Hay who has been in my life since 1985 when I first bought You Can Heal Your Life. 
This morning in the Heart Whisperers Group:  
Elsie wrote in response to my post when I discovered that Louise Hay had  passed from this world.:
 She was an angel we only borrowed from heaven! She has had a huge influence on my life!  
I replied: Mine too- and I just got goosebumps all over as I read your comment and started typing. In my gratitude journal this morning  I wrote.
I am so deeply grateful for Louise Hay, her love, her healing, her legacy. Her legacy is now my inspiration to heal all the areas of my life and show others how to have hope and do the same.
Who is joining me for the ride?
Always Dare to Dream
I read this on Louise Hay's legacy page:  Louise was very vocal in her belief that age was irrelevant to achieving one's dreams. To that point, at 81, Louise released her first-ever film on her life and work, You Can Heal Your Life: The Movie. I have watched that movie many times. 
Yes today I do say I love you Suzie and give myself an inner namaste
 Here are some of Louise's quotes that speak to me and my message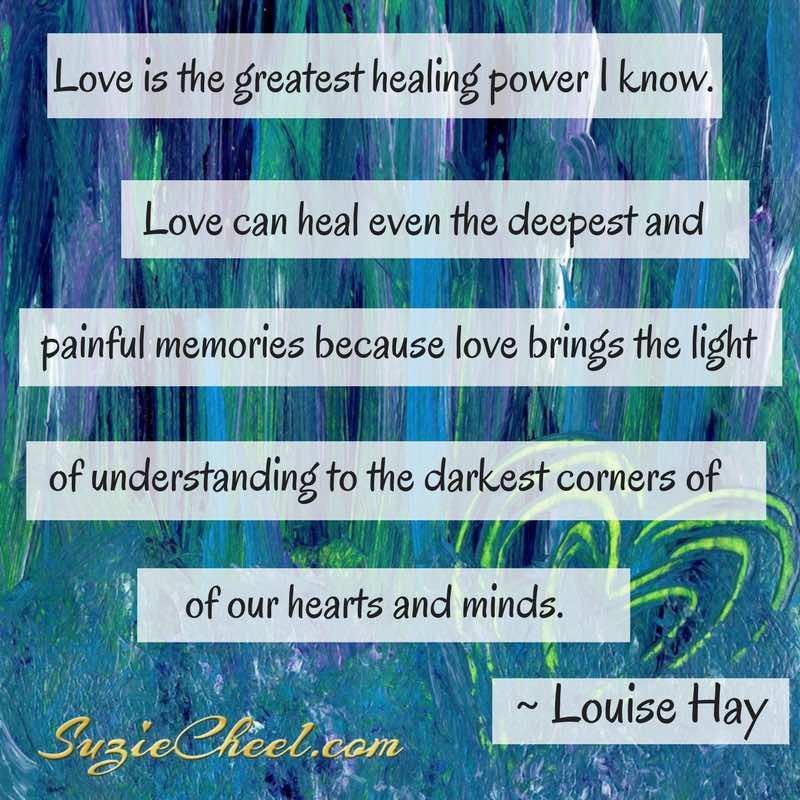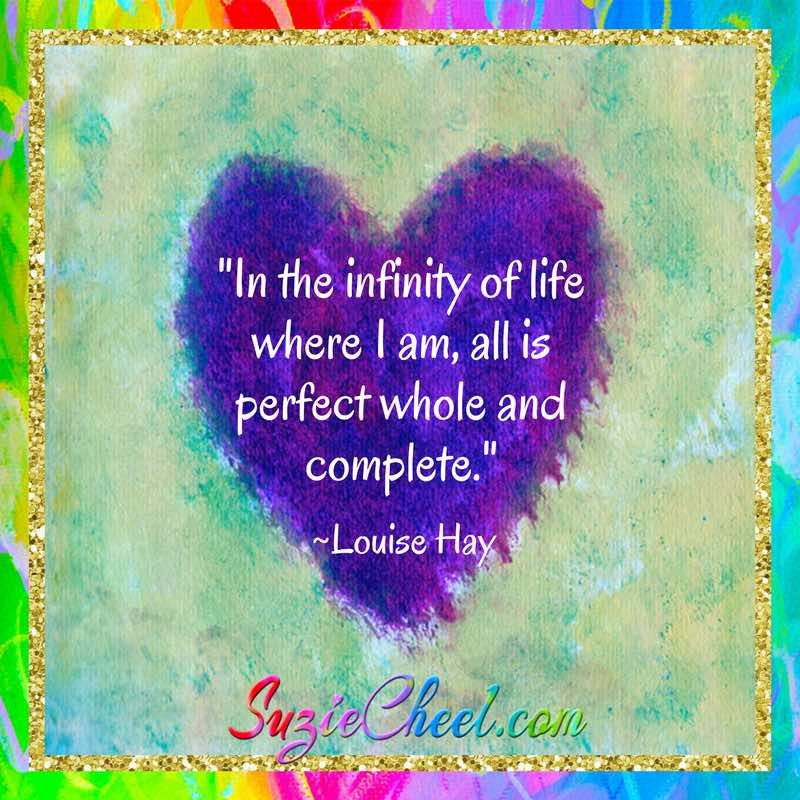 Remember 
Open your heart to LOVE: Dare To Dream Again
all my love
Suzie xxx  
Ready to fully love you and follow the path of your heart? Start your day with guidance from your heart http://suziecheel.com/hwcard/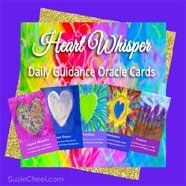 Give Me Advance Notice for Lucky to be Alive + Opportunity for a review copy
COPYRIGHT SUZIE CHEEL 2017 | ALL RIGHTS RESERVED |  PRIVACY POLICY | TERMS OF SERVICE