Let's Make 2017 Your Most Abundant Year Yet!
Here we are coming up to the end of another year and the beginning of a new one.
Thinking about that a couple of weeks ago I realised I wanted to do everything I could to make 2017 truly a year of abundance, especially for my business.
Not that I haven't experienced abundance in many ways this year, but a lot of that abundance has been in terms of learning and not as much as I would like in terms of financial profitability.
So I decided to really focus on abundance and to challenge myself to get ready for that in a systematic way. 
And because I get much more enjoyment and traction out of doing challenges with others than just solo, and I like fast challenges  and i find with 15 minute daily exercises I get things done (30 day challenges exhaust me!), I created the Focus on Abundance 5 Day Challenge, to start Monday December 5.
The content for the challenge came from a survey in my Facebook group and on my page and discovering that many of us had the same struggles.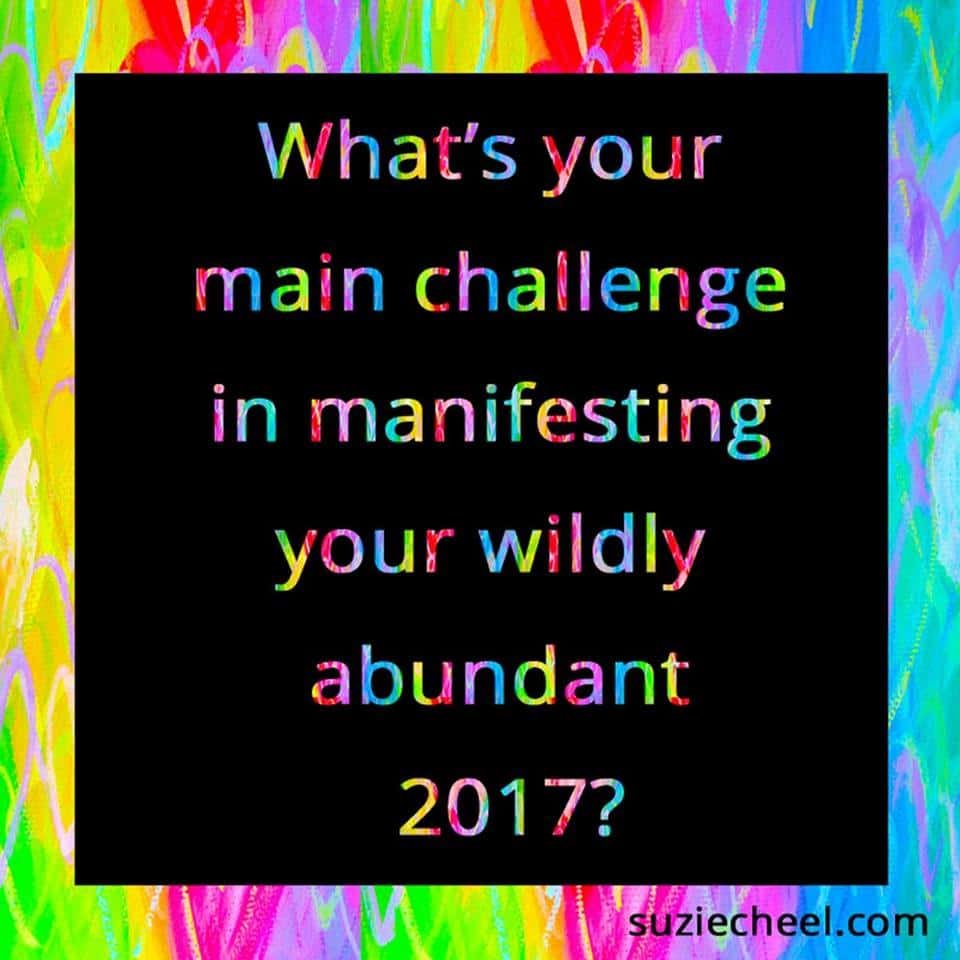 The Focus on Abundance FREE 5 Day Challenge will help you – and me – get the clarity, focus and momentum for us to create our wildly abundant 2017.
Here's how it will work.
Every day we will look at a specific aspect of the challenge. I'll send an email on the day, with a theme and an exercise you can do in15 minutes or less, then I'll be doing a live training on Facebook Live, with Q&A. That will be recorded and available for 24 hours afterwards – so if you can't make the live session you will be able to watch the recording.
There is also a private Facebook Group where you'll be able to ask me questions and get support from me and other participants.
So what are the specific areas we'll be working on?
We'll start by helping you get very clear on your intention for what you are going to focus on for abundance in  2017.
Out of all the possibilities what's the one area where you most want to see abundance in your life and or your business?
It might be 

relationships
it might be health
it might be business
it might be money
it might be personal growth
it might be spirituality
it might be fun and recreation
it might be contribution
Then we get down to the nitty gritty of what's holding you back and how to deal with that. I call them abundance blocks – and one of the main culprits there is often (always?) our limiting beliefs. I have a foolproof, works-every-time exercise to help you deal with those!
Next I am going to take you through an exercise to help you refocus whenever you lose focus and get off track.
Finally, on the fifth day we bring it all together and we create a powerful vision for your wildly abundant year.
I'll be with you every step of the way, with daily training and and live Facebook sessions and Q& A and a private Facebook group which will include others taking the challenge, so we can all support one another on this journey.
How does that sound?
Does it look like a good way to go?
Does it feel right for where you are right now and where you want to be in 2017?
If so, come join us.
We're going to rock this.
I'd love to have you come along for the ride!
Are you excited?
I am
So join us here
All my love
Live with love, smile often and be forever grateful
Please Share this article on your favorite social networks and with your community. This can help others heal and transform their lives. Thank you!"♥♥
COPYRIGHT SUZIE CHEEL 2016 | ALL RIGHTS RESERVED             PRIVACY POLICY | TERMS OF SERVICE