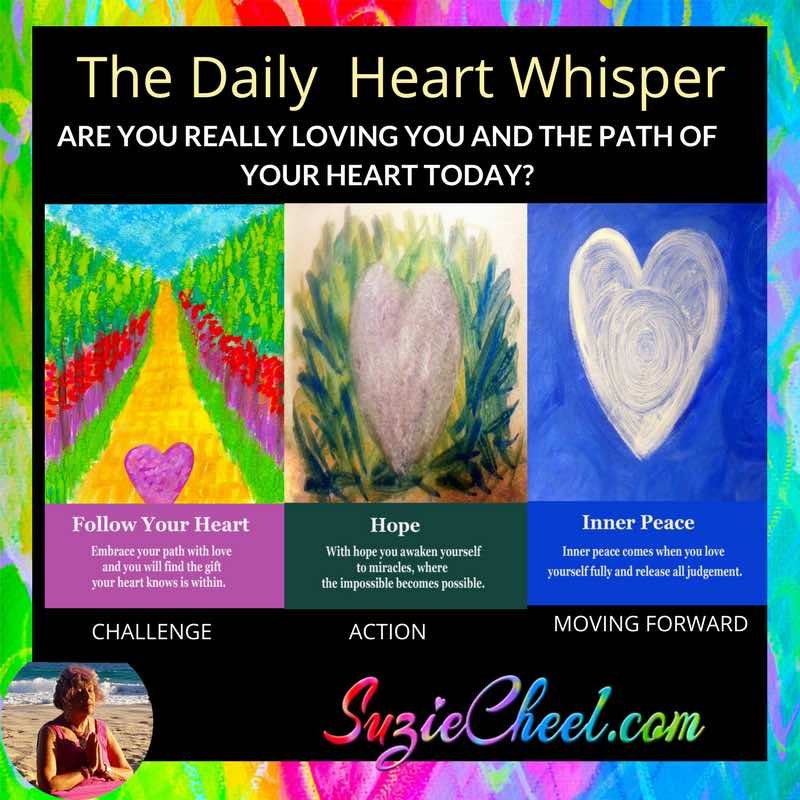 The Question: Am I truly loving and accepting ME in every moment the day? 
 I meditated on this question and then shuffled my
cards
and out flew FOLLOW YOUR HEART with the question for me? Are you really loving you and the path you are on today?
I then drew HOPE followed by INNER PEACE
Then I took out my journal and these words flowed from within.
♥ 
Maybe you are still doing what you feel you should be doing?  
♥
Yet you know this is holding you back.
Yesterday I received a message from a colleague and friend who wrote that at the end of the day:
I've realised that most of my week is taken up with housework and admin and other peep's stuff. I shall be keeping an eye on this and scheduling in all my stuff as priority. Just realised why I often feel as though I haven't achieved anything, when I've been busy all day long lol.
I now have a daily love checklist in my google drive so I focus on what I love.

I have tried lots of other systems for being accountable and this one I started back in 2010  and then put away. This month i revived it and am still adding in daily tasks and I can see where I have to pick up my game- yes my painting and my art is almost non existent. 
Yes some things are backing up- are they important? In the past I would have said yes – now no- they are not going to change the world. But I will be true to the path of my heart:
I do have my daily priorities in place.  My non-negotiables.
First is
my spiritual work –  my prayers, drawing my card/s visualising, writing my question down and then meditating for a few minutes before I draw a card. My question can change like today when you follow your heart flew out and it raised the question which is today's inspiration for the daily whisper.
For me I am loving me. Yet it  seems like I might not be fully following the path of my heart. 🙂
This morning I am still in bed. I had a late night  getting something right on my website that in future I will have a wonderful creative VA take care of. 
Without realising I had picked up my journal as I came upstairs last night. I always have a spare deck of cards by my bed too. So a change of routine. 
This is not a normal morning for me. I'm usually up by 4:30 or 5 AM and downstairs with my turmeric drink followed by hot lemon and ginger cleanser. Then I write my morning question, say my prayers, tap in
ho'opononpono
and spend some time listening to my inner wisdom, my guides and visualising before I put pen to paper. 
Today when Follow Your Heart flew our I knew the universe was trying to get through. i have written before about the significance of fly cards. Something to take note of and observe. 
I know in another exercise I did later this morning I wrote down that I wasn't thrilled that I was not following my own wisdom!  I think i am still looking outside! That is changing as of today. 
On August 28th 2011 I wrote: NOW live from love and only do what feels good..A very slow learner here.
Are you living from love? Doing only what makes you feel good? Putting your priorities first?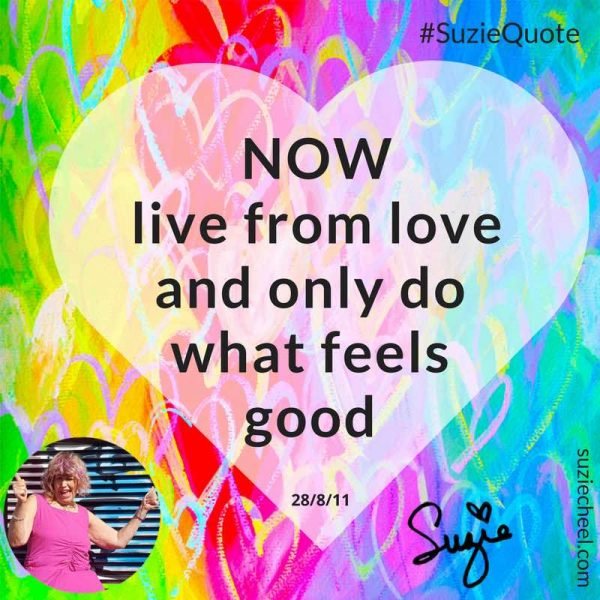 Share the comments how you response to this question or maybe get out your journal and allow your heart to guide you on that question.
 Namaste
Remember 
Open your heart to LOVE, heal and prosper
all my love
Suzie xxx  
PS
Ready to follow the path of your heart? http://suziecheel.com/clarity/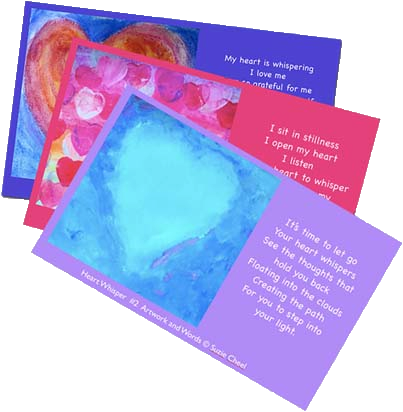 Get weekly inspiration to raise your vibes, a weekly heart whisper painting with a channelled message + more
COPYRIGHT SUZIE CHEEL 2016 | ALL RIGHTS RESERVED
PRIVACY POLICY | TERMS OF SERVICE