Are You Ready to BE TRUE TO YOU?
Are you tired of always dancing to someone else's tune?

Are you bored with always having to fit in with others and their priorities?

Do you have big dreams but don't know whether you could ever achieve them?

Do you just go along with what others want, or say, because it seems easier, but deep down you hate it?

Do you lack confidence in your ability to create the life you truly desire?

Are you ready to listen, trust and allow the true you to emerge and shine?
I COULD GO ON, BUT RIGHT NOW YOU'RE PROBABLY THINKING, "OK, ENOUGH, SUZIE! SO WHAT AM I SUPPOSED TO DO TO CHANGE THINGS?"
It's time to rediscover the true, confident you. You know, that one who has overcome obstacles in the past and been a real achiever? The one who never gave up?
It's time to let the diamond within you shine.
It's time for you to just STOP putting everyone else first and put yourself first (a shocking thought for some, but one of the things we have to do to be able to move forward!).
How AWESOME would it feel to kick your self doubt to the curb and take control of your own future, your own destiny, what you were called here to do?!
No more losing yourself in the crowd, saying Yes to everyone else. Time to say YES to you – or even, HELL YES!
It's Time to join me in my BE TRUE TO YOU, 14 day program, so you can learn, or learn again, to be Powered by Love.
What Do I Get Suzie?
Above all, you get ways to know the true you, to live your life in that knowledge, and feel the true empowerment that comes from within you, not from the opinions or judgements of others.
Over the 14 days of the program, we will look at the various elements that go into helping you rediscover the True You and move forward again with supreme confidence.
We'll work on:
Being You

Listening You

Trusting You

Confident You

Spiritual You

Physical You

Wealthy You

Empowering You
Then there will be
A daily meditation that aligns with the you of that day,  these will be posted in the group. 
Daily journaling prompts to help you become more true to you. 
A Facebook group where I will be each day to support you 
Want to join me as a VIP, and get some discounted 1:1 mentoring?
I have 5 places available for those who want to move FASTER and get your personalised deep dive session!
As a VIP, you get:
One deep dive Empower You Session (1:1 mentoring)

One week of VIP private client access to Suzie over FB messenger, for daily conversation!

FREE access to the Be True To YOU Training is included
Hi  I am Suzie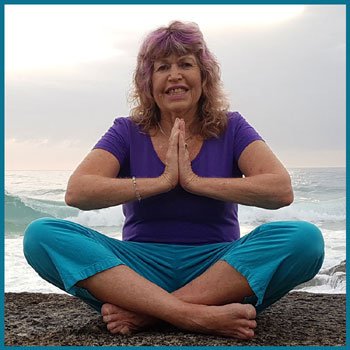 I'm an artist and I stand for the power of love  My mission is to Color and Heal through the Power of Love. Starting with self-love. 
I created the Heart Whisper Daily Guidance oracle cards and I'm the author of Emergings: A meditation on the Emotions of Change & the upcoming book Suzie's Healing Journey: The Path To Total Self-Love.
 Some things about me you might not know
 🙏 I met Louise Hay and Dr Wayne Dyer back in the 90s – such beautiful souls!
🌈 I was in a coma for a week when I was 16, with head injuries and my mother always kept saying you don't know how lucky you are to be alive! Then 6 years ago I  had another life-threatening experience with an auto-immune failure and kidney shutdown. This time around I was able to apply the spiritual and healing skills I had learned from Louise Hay, Wayne Dyer and others, to make a complete recovery. 
👗 I left a safe secure College Lecturing job in my 30s to set up my own Hand painted textile art biz that was a high $ 5 figure success
🎓 I have a Masters in Applied Science ( Social Ecology) which is where my early Social Media passion and community building came from. 
✌ My super power is my intuition: what I call my heart whispers
I look forward to meeting you and your shining heart.
And remember: Open your heart to love; dare to dream again! 
Let's get started
COPYRIGHT SUZIE CHEEL 2017 | ALL RIGHTS RESERVED |  PRIVACY POLICY | TERMS OF SERVICE