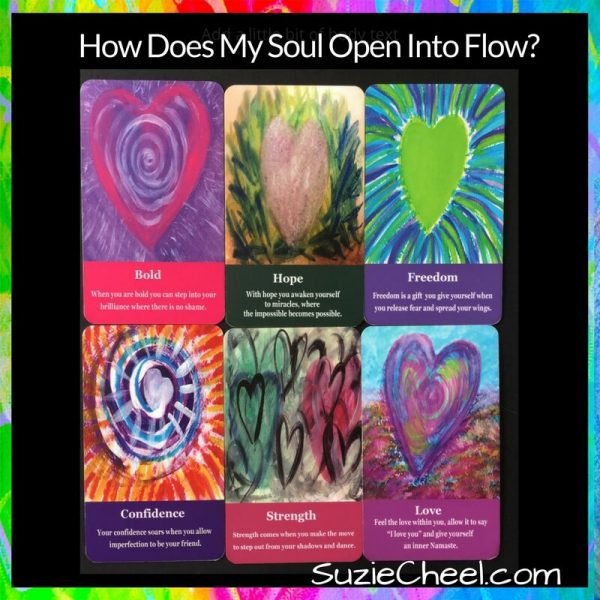 Today I am sitting at Snapper Rocks in the healing sun.
Currently I have been really slowed down by a dose of sciatica and a sore throat, not something I am enjoying.
Below are the words that flowed as I shuffled my cards while gazing into the magic blues of the sea..
By being BOLD.
When you are bold you are stepping up into being true to you.
Allowing your inner wisdom to shine through
Then you release all shame
The doubt falls away
With HOPE you open yourself to the magic of you!
Then the miracles begin to manifest
The true FREEDOM that you desire
Comes with CONFIDENCE

It is time to be confidently bold
Be STRONG
As you come out of the shadows and
Dance into LOVE
So today step onto the path of your heart with boldness!
As Thoreau said:
Go confidently in the direction of your dreams!
How will you step into your flow today?
Love heals all
Open your heart to LOVE: DARE to DREAM again!
Namaste
all my love
Suzie xxx
Ready to flow into 2018, treat yourself to your own special Heart Whisper Oracle card reading and get you own special just for you meditation.  See here what one heart whisperer said here