Welcome to a new month 
March is the month to magically manifest your dreams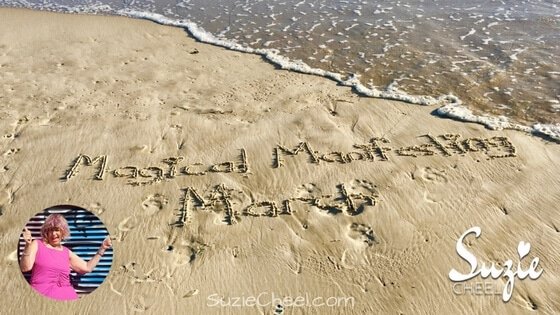 Today's post started out with a question for me which was:
How will I magically manifest money with ease and flow in March
 I was thinking other people might want to manifest good health, somebody else might want to manifest a new relationship or more harmony in their current relationships, another might want to manifest a new spiritual practice and the lists could be pages long.

Like a bucket list
Then these words flowed onto the page of my journal
To manifest my dreams In March I will ………….
I then meditated on the words and I shuffled the Heart Whisper cards.
The first card I drew was hope with HOPE
The next card I drew was one of my favourites EXPECT MIRACLES
Very interesting reading
The  next next was LET GO
When you let go of what no longer brings you joy, you create space and allows the new to flow.
Then I turned a fourth card over and it was INNER PEACE.
This is my reading of these cards as they relate to manifesting one's dreams magically in March:

I will I will awaken the hope that is within, knowing that I am a miracle. When I believe and focus on what it is I really want then I can expect miracles to come into my life.

I can manifest the miracles I desire by really opening my heart believing that the impossible is possible

In order to do that I still need to let go. Let go of what no longer brings me joy so I can create the space to allow myself to manifest the miracles that I do want in March.

Then this will bring me to the Inner  peace  that I both desire and need to create freedom.

To truly manifest my dreams so that I can step into  prosperity moving toward having the both physical health, financial freedom and inner peace, that comes when you love yourself fully and release all judgement
Did you receive any whispers from your heart as you read the word and or lookked at the images of the cards?

How will you answer today's journal prompt?
To manifest my dreams In March I will ………….
Please share in the comments and reach out if you want to get true clarity on what your do want to manifest.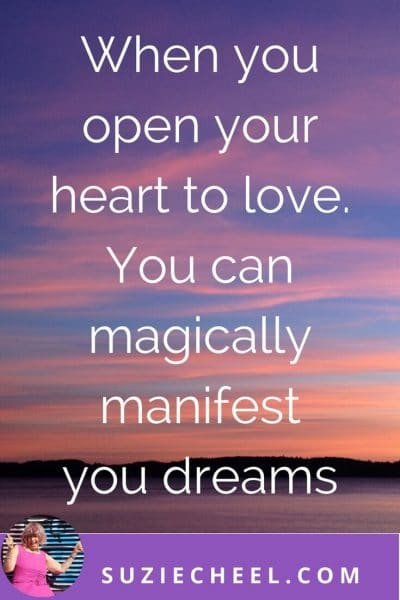 Open your heart to love
Dare to dream again
All my love
Suzie xo