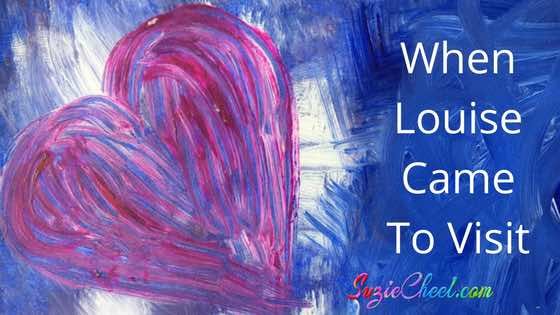 Question: How will I stay focused on my why, today?
Yes Suzie you strayed yesterday and lost the plot!
What if this or may that.
Words from my Emergings poem came to mind.
The anguish of
What if this or maybe that?
Procrastination over which path to take:
Two steps forward
one back
Round and round…….
Wow in my prayers and meditation today Louise Hay came to me and whispered:
" know that love heals when you truly love yourself, you know must show others this is the way. I will be here to guide you and remind you, just ask. Yes Suzie, I am your new guardian angel".
So Suzie there is now no going back. You have your guides, your angels to ask and talk with- don't forget- you are not alone.
It's no coincidence that on Saturday when you went to put the player in the bathroom to relax to while you had your epson salts bath and you pressed the tape deck button and on came Louise Hay's voice.
On checking I discovered and old tape of Louise's on Receiving Prosperity. I listened and was reminded of her wisdom.
Also it was relevant to where I was at today.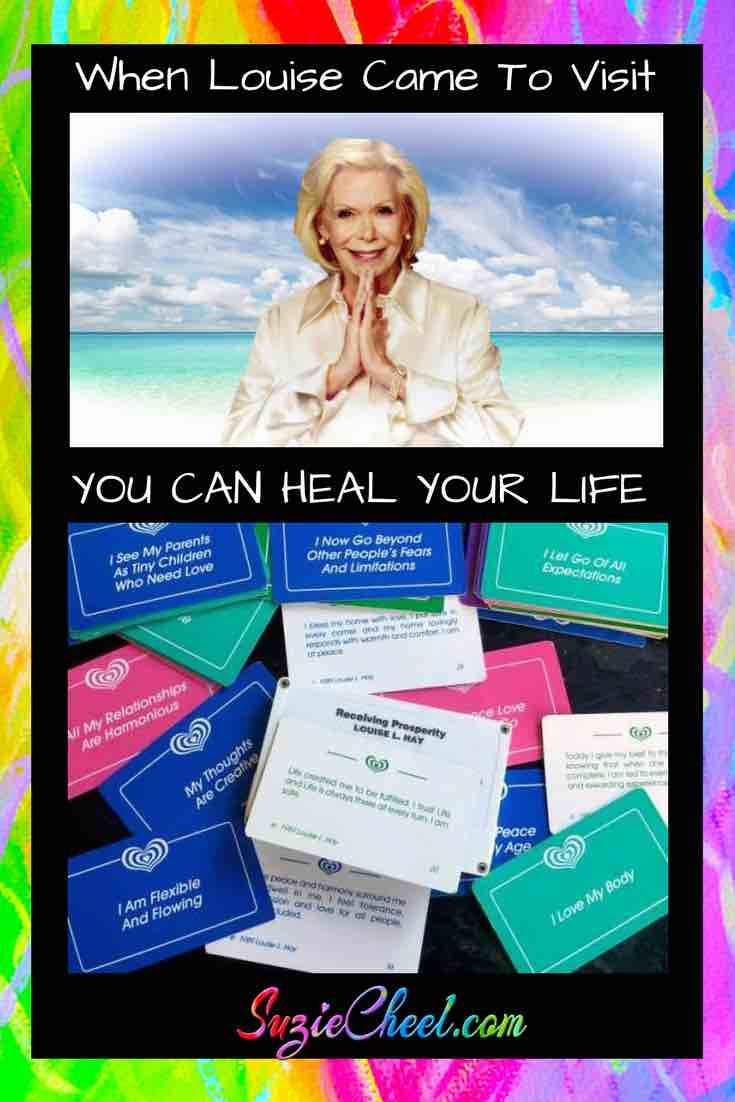 Then on Monday I was looking for a book on a shelf and discovered a set of business sized affirmation cards of Louise's I would have bought at least 20 years ago. The copyright is 1989 only 5 years after You Can Heal Your Life
was first published.
The signs were lining up 🙂
I wrote this first and then shuffled and half expected the love card to appear, yet the BOLD card came out- well sharing my awakening today is bold!
Release all the shame** you know what it is, just let go and those doors to prosperity will open and the flow will start.
Get out Louise's short meditation to start each day, that came with Loving Yourself To Great Health.
Remember
Open your heart to LOVE: DARE to DREAM again!
all my love
Suzie xxx 
PS. Ready to Heal Your life through LOVE ? Start your day with guidance from your heart: http://suziecheel.com/hwcard/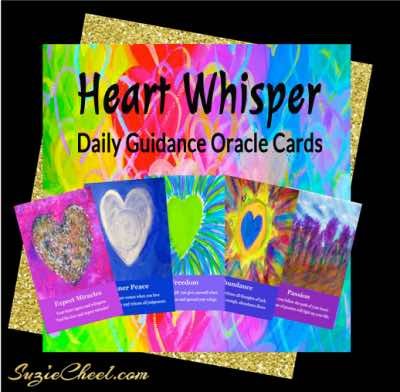 ** The shame came out in my EFT/Tapping session this morning. So powerful are those hidden memories we all have.
NOTE re EFT/Tapping. This is something I do each morning and use with my clients. I have used it for many years and always for healing myself. On Thursday I heard a friend, Sally Thibault, I have seen for several years speak on Overcoming the Imposter Syndrome, using EFT. Her talk raised my knowledge of EFT and the stories she told led me to buy her book: Tapping to Reclaim you: How to Re-Ignite Your Passion, Power and Purpose in 30 Days    http://amzn.to/2exbn3O