The Branding Merry-Go-Round
In a process that's been going since March  finally my brand came together. If you have been reading and following my blog this year you will have noticed there have been just a few different looks as I explored who I am and who I serve.
There was the bright bold look with the hard to read font called BlowBrush that I fell in love with. Chris Ducker thought I had dropped back to the 80's when I bravely put my new website design up for review on a live call with him.  There were also members of my heart whisperers tribe who said it was too hard to read. I have since learned that as much as I love to be different and stand out from the crowd 🙂
That in this day when access the web by mobile,  what you have on the screen MUST look good, re readable and be responsive. I realised graphics didn't work on mobile.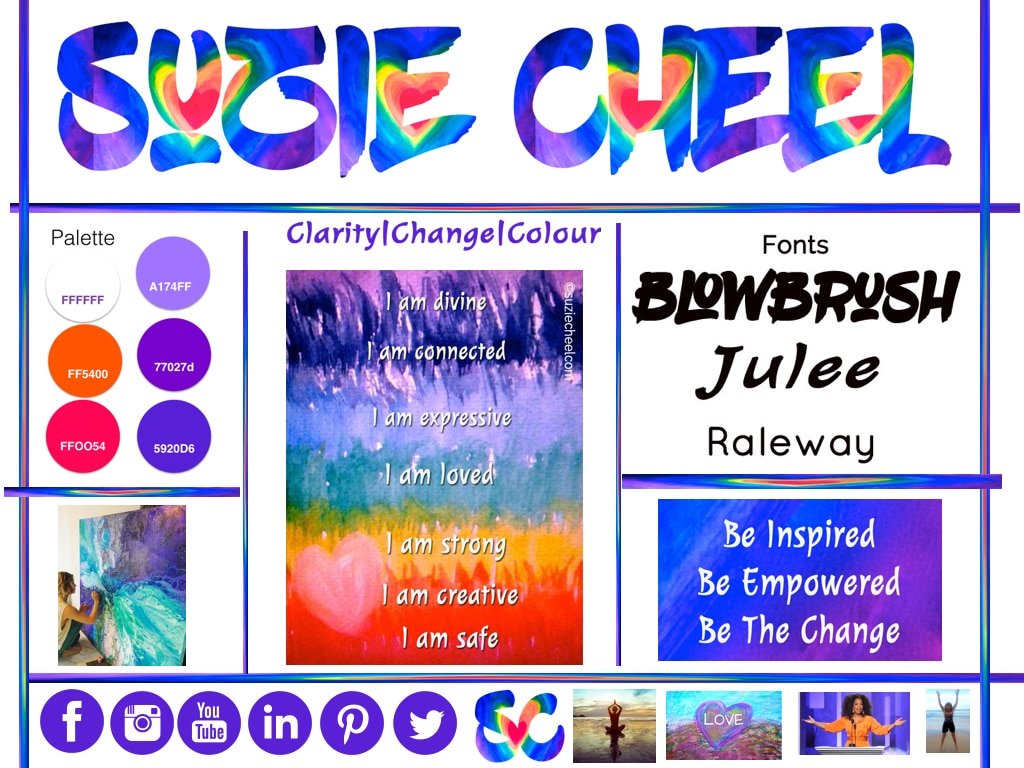 This brand board was when my focus was going to be more on art. I had gone from  Heart Whisperer to ART to Law of Attraction/Abundance . I even changed The Heart Whisper Circle to the Abundance Attractors! There have been a series of banners too.

In July guided by the whispers of my Heart, I made the switch back to the Heart Whisper Circle. Heart Whisperers who had left the group because of the previous change, returned. I did leave the abundance focus on my website. 
Then in early October my heart gave me the message in response to drawing the flow card: "Well you are not in the flow"  this was a breakthrough moment and I started to relook at what I needed to change on the website. I rewrote my copy to match my new mission:
 to teach people to learn to listen to the Whispers of their Heart and inspire them to create ripples of change  that then brings more love to themselves, their lives and the world.
All done and dusted?
Not quite……..
A lightbulb moment
Two weeks ago  I was doing a live  reading in the Heart Whisper Circle, for which only one Heart Whisperer was online, my BTBY ( that's Be True, Brand You) bestie Jacqui be ( some of you might have met her in my Free Become More Abundant Video series) Although her reading was brilliant, I was feeling a bit flat, so I reached out to Jacqui and we skyped. We tossed around a few ideas that I took to the beach with my beach coach and husband Des. Walking on the beach I told Des how I was being drawn back to the tagline Abundance, Creativity and Self-love for Wild Souls that Leonie Dawson came up with on a coaching call in The Shining Life and Business Academy. I had used it a year or so ago, but something was missing. 
We talked it over, played with words and then……….
Des came up with Wild Heart Whisperers: A playground for Abundance and Creativity.  
I skipped along the beach- this felt great. I knew I had made a shift.
The new wild Suzie Cheel Heart Whisperer look was born.  First we got out the punk style photo that had been an afterthought when we did the photoshoot. Des saw this graffiti wall and thought Kimra Luna from Be True Brand You, would love this background of punk culture.  We really took it just for fun.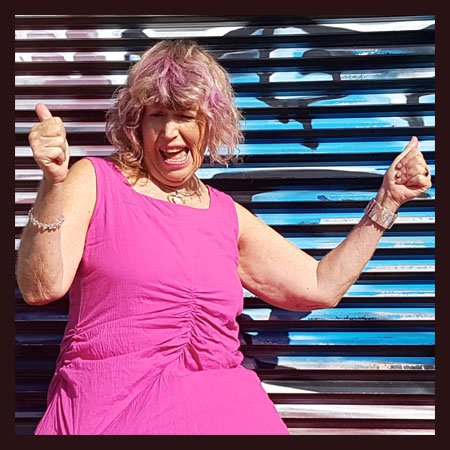 The black background emerged came about through serendipity. It was a gift from the universe.
When I was adding a shape into the new banner in photoshop, where I thought the background was white 🙂 When I added the rainbow heart to the black background it all made sense. It was clean and stylish. My new look had arrived.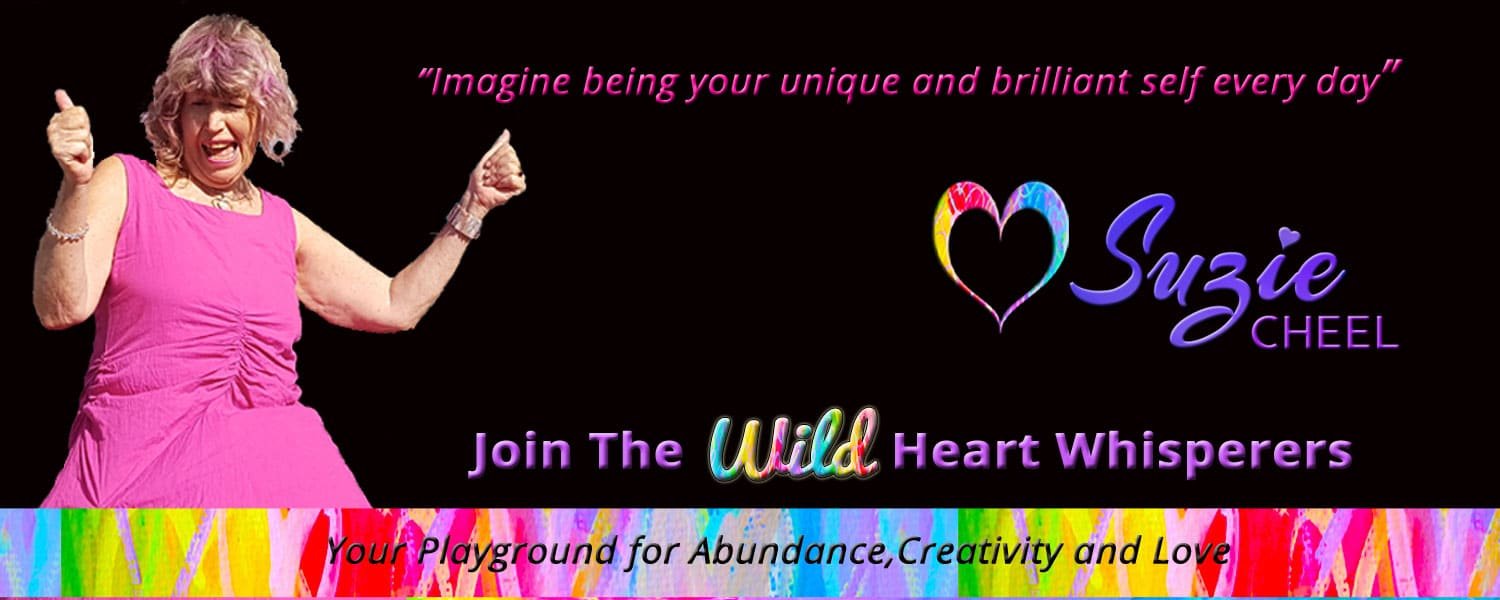 I feel I finally have come home. I have found a way to intertwine my Heart Whispers, my art, my readings, a new Heart Whisper Portrait service, with my Abundance/Law of attraction coaching.
it has also given me a new way of making my brand recognisable, using the black with my heart whisper signature painting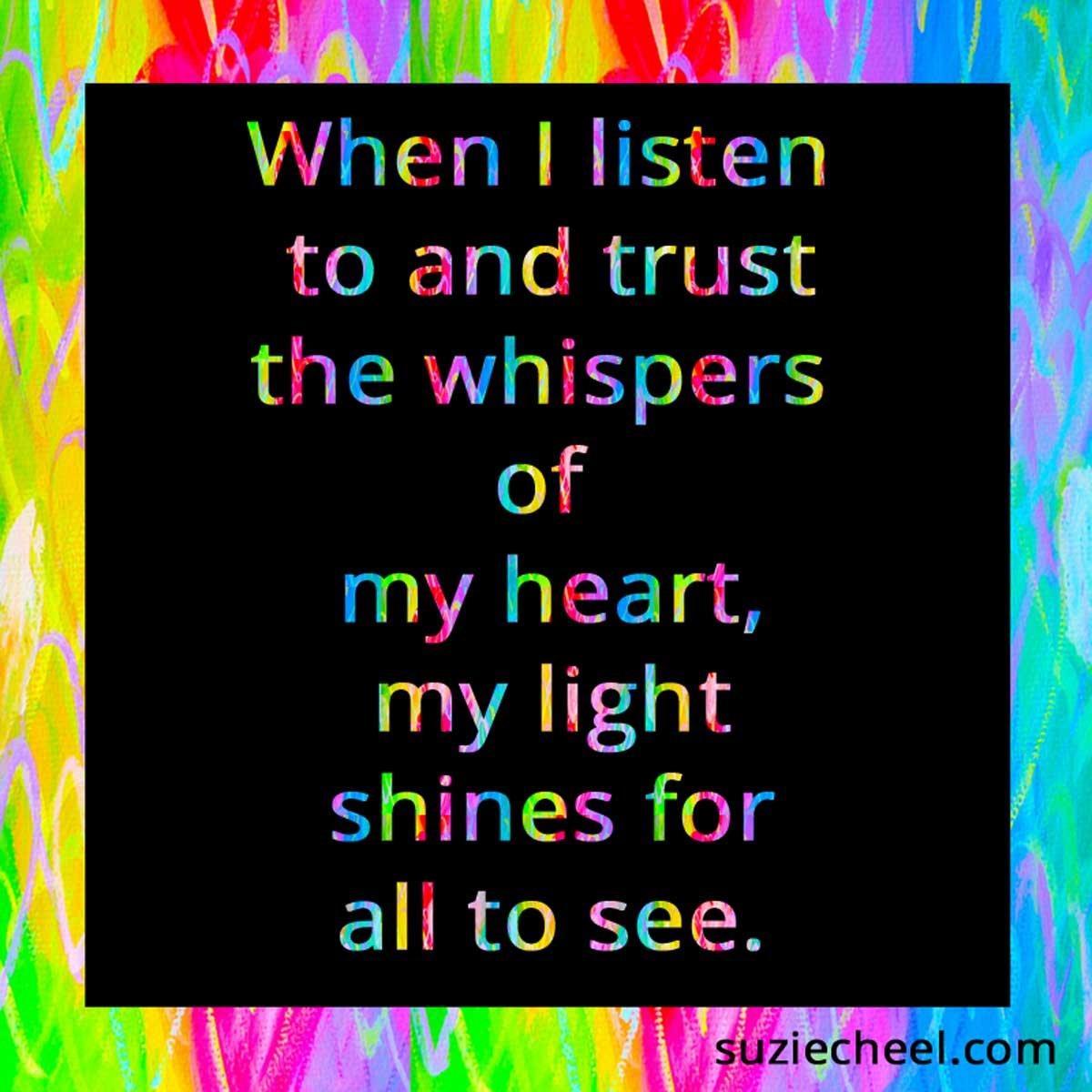 Yes there has been one more change as the Heart Whisper Circle became Heart Whisperers and my friend Anne Aleckson, who has been watching all my changes this year said when she saw that change she said, she approved.
If like me, your branding journey includes a few byways, don't give up.
I have to say that being part of Be True Brand You have been the game change for me
Trust your heart to guide you. 
Maybe a Heart Whisper Reading will help you with your Branding breakthrough? i would love to help you. 
All my love

Live with love, smile often and be forever grateful
Please Share this article on your favorite social networks and with your community. This can help others heal and transform their lives. Thank you!"♥♥
This is part of the The Challenge of Achieving Simplicity Series:  Part One, Part Two, Part Three, Part Four, Part Five, Part Six
facebook
Twitter
Instagram
Youtube
Pinterest
LinkedIn
Google+
Suzie, you bring so much sparkle and joy to the world…you are my role model for vibrant living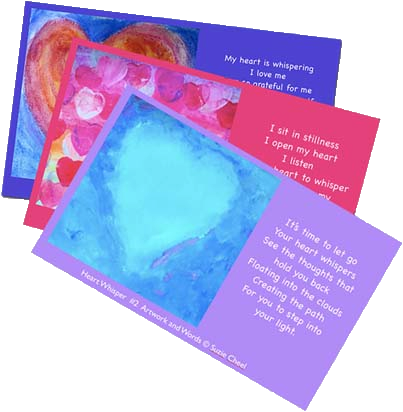 Get weekly inspiration to raise your vibes, a weekly heart whisper painting with a channelled message + more
Find, Follow, Subscribe, and Share Me on Social Media
facebook Twitter Instagram Youtube Pinterest LinkedIn Google+ RSS
COPYRIGHT SUZIE CHEEL 2016 | ALL RIGHTS RESERVED             PRIVACY POLICY | TERMS OF SERVICE